The board of Cambridge Analytica has announced that it has suspended chief executive Alexander Nix with immediate effect over claims it gathered Facebook users' data without their permission.
In a statement, the board said Mr Nix's recent comments secretly recorded by Channel 4 News and "other allegations" did not represent "the values or operations of the firm and his suspension reflects the seriousness with which it views this violation".
Last night, Channel 4 News screened footage of Mr Nix apparently offering to entrap the political rival of a reporter posing as a wealthy Sri Lankan saying they could "send some girls around" to his home.
He also suggested making the rival candidate an offer "that's too good to be true" and then putting the video recording on the internet as "evidence of corruption".
In its statement this evening, Cambridge Analytica said that an independent investigation is under way to review the comments and allegations,
It said: "We have asked Julian Malins QC to lead this investigation, the findings of which the board will share publicly in due course".
The statement said the board will be monitoring the situation, working closely with newly-appointed acting CEO Dr Alexander Tayler, "to ensure that Cambridge Analytica, in all of its operations, represents the firm's values and delivers the highest-quality service to its clients."
Cambridge Analytica say @Channel4News secret filming is reason it has suspended chief executive Alexander Nix.

Watch the three reports here, as our investigations continue. #CambridgeAnalyticaUncoveredhttps://t.co/npYYddfkZY

— Channel 4 News (@Channel4News) March 20, 2018
---
Read More:
What is Cambridge Analytica?
Zuckerberg called before UK inquiry into fake news
---
Earlier, the British parliamentary committee investigating fake news announced that it was summoning Facebook founder Mark Zuckerberg to give evidence, accusing the company of giving "misleading" answers at a previous hearing on the issue.
This evening, Facebook said that the company was "outraged" after being "deceived" over the misuse of data by Cambridge Analytica.
Last night, Mr Nix told BBC's Newsnight that the company had been the victim of a "co-ordinated attack by the media" because of its involvement in Donald Trump's presidential campaign.
"We see this as a coordinated attack by the media that's been going on for very, very many months in order to damage the company that had some involvement with the election of Donald Trump."
Mr Nix said he had a "huge amount of regrets about the fact that we, maybe, undertook this meeting and spoke with a certain amount of hyperbole about some of the things that we do".
He added: "I have some regrets about the way that I have represented what the company does. I certainly feel that the air of mystery and negativity that surrounds the work of Cambridge is misfounded and, as the CEO, I take responsibility for that."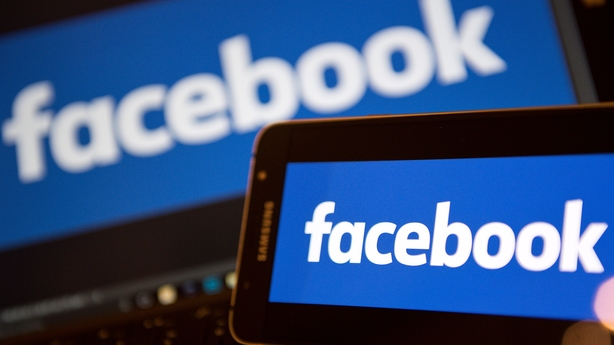 Meanwhile, the Office of the Data Protection Commissioner (ODPC) in Ireland said the micro-targeting of social media users with political advertisements and sponsored stories remains an ongoing issue.
The ODPC said it will follow up with Facebook Ireland in relation to what forms of active oversight of app developers and third parties that use its platform are in place, with a view to ensuring it is effective.
The ODPC said the loophole that enabled Facebook user data to be harvested by third parties was resolved in May 2014 when access to friends' data was restricted by a platform upgrade.
It said the changes followed a 2012 recommendation by it to Facebook on foot of an audit a year earlier and subsequent re-audit.
The ODPC also said the issue of purported misuse of data by Cambridge Analytica and other related firms is incorporated in the investigation of the UK Information Commissioner's Office of political influencing.
"In the absence of laws specifically regulating such political targeting online, the Irish DPC intends to issue guidance to users in terms of how they can trace why they are receiving certain advertisements and stories on social media, how they can mute or turn off receiving advertisements from those sources and how they can amend their ad preferences to control the types of ads they are served," the OPDC said.