Fianna Fáil leader Micheál Martin has said the national plan announced by the Government is akin to an election manifesto.
He said the National Planning Framework is a massive PR exercise at the expense of the taxpayer.
Speaking in Cork, Mr Martin said it is all fine and well saying what is needed to be achieved by 2040.
Rural students hopeful for future after launch of development plans pic.twitter.com/2MGGjTzlvG

— RTÉ News (@rtenews) February 16, 2018
However, he said focus should be on delivering what is needed now and in the short-term, noting there are thousands of people homeless who need housing.
Mr Martin also queried the decision to extend Metro North to Sandyford in Dublin, saying there is a Luas there already.
He also said he does not believe the plan has been Brexit-proofed.
His party colleague, Dara Calleary, said the framework contains at least 179 projects that were previously announced. as well as €40 billion of funding which was already earmarked for infrastructure initiatives.
Sinn Féin's spokesperson on Housing Eoin Ó Broin said that he is concerned that population growth is still focused on Dublin and the eastern midlands region.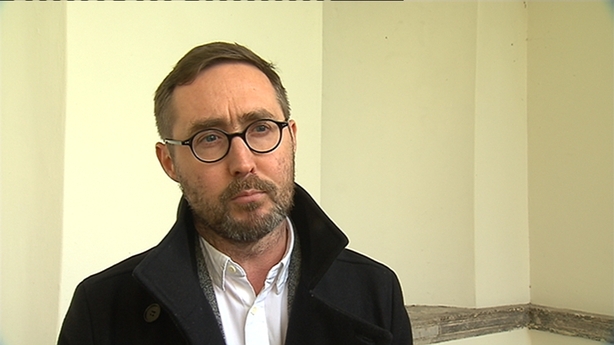 In a statement, he said that the party will study the National Planning Framework and the National Development Plan over the coming days and will "give our considered response during Dáil statements next week".
He also said: "There is still a need to clarify the legal status of the NPF as it is not yet on a statutory footing and contrary to government claims this can only be done following votes in the Dáil and Seanad.
"This needs to be teased out during the Dáil statements next week."
The party's health spokesperson said a huge amount of the commitments made in the area of health were already announced.
"The health capital projects under Project Ireland 2040 consist primarily of repackaged and relaunched projects, many of which are already under way," Louise O'Reilly said.
"Of those new projects many are long overdue," she added.
The Labour Party's spokesperson on housing and local government has questioned the validity of the plan.
In a statement, Jan O'Sullivan accused ministers of running scared of making choices in the national interest.
Ms O'Sullivan asked how the plan can be on a statutory basis if it is agreed and published before the law to put it on a statutory basis is passed.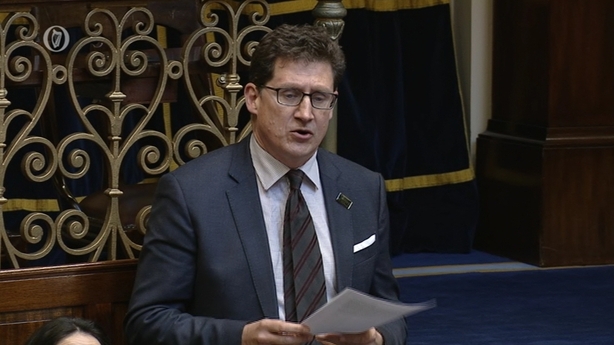 Green Party leader Eamon Ryan described the plan as "an economic opportunity ... for rural Ireland but also for urban Ireland."
However he said there is very little detail within the plan.
"There are a lot of projects which have been rehashed and brought forward," Mr Ryan said.
"In Cork there is no detail, and it is the same for Galway, Waterford and Limerick, there isn't the detail and specific for public transport projects."
The project received a welcome from the Peter McVerry Trust, who said it is "great to see such a big and ambitious capital plan proposed and to have a clear goal of 550,000 new homes by 2040."
The housing organisation stressed that it is important that appropriate amounts of social and affordable homes are included within that figure.