London City Airport will be open as normal today after dozens of flights were cancelled following the discovery of an unexploded World War II bomb.
A 214m exclusion was set up in Newham after the 500kg device was found at King George V Dock in east London on Sunday.
It meant residents had to be evacuated from their homes and the airport shut to all flights as the runway fell within the sealed-off area.
Robert Sinclair, the airport's chief executive, said: "The World War II ordnance discovered in King George V Dock has been safely removed by the Royal Navy and Met Police.
"As a result, the exclusion zone has now been lifted and the airport will be open as normal on Tuesday."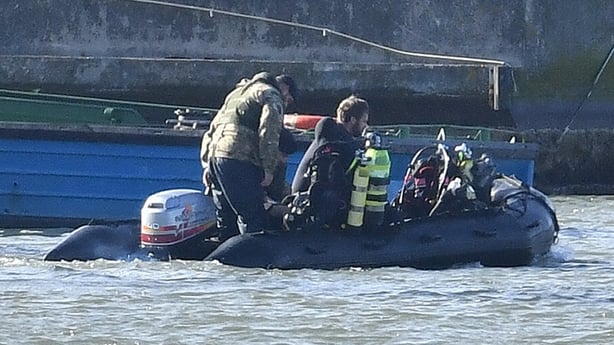 The 1.5m-long tapered-end shell was found 15 metres underwater and was moved to a secure area to be disposed of last night.
Royal Navy divers worked with police through the night to move the German general-purpose bomb down the River Thames.
They will carry out a controlled explosion later today.
The Metropolitan Police said: "The transportation of the device... will impact on river traffic and motorists are advised that bridges along the route will be temporarily closed to traffic.
"While every effort is being made to progress the operation as quickly as possible, it is important that all of the necessary steps and precautions are taken to ensure it is dealt with safely."
The process disrupted some late-night train services from St Pancras station.