The truth about the involvement of Gerry Adams in the IRA will never be known. Don't expect him to give a nod or say "Sin É" to a version of it. There's a solid, practical reason why. As soon as he'd formally acknowledge even a minor position in what the authorities on both sides of the border consider an illegal paramilitary organisation, as night follows day he would have to be immediately arrested and put on trial.
And once the first drops of water had penetrated the denial dam, every single past IRA action to which he has been linked in the past - Bloody Friday in Belfast, the bombing of the Le Mon Hotel, Jean McConville and the other Disappeared - all would be revisited.
Just like the elderly former British soldiers or the retired RUC officers or "spooks" who no longer have rank or cover within state systems, Gerry Adams would spend anxious days and nights in the winter of his life, dealing with legal challenges about the minute details of black, bleak awfulness spanning 50 years. 
Vincent Browne's brave, comprehensive two-part documentary on TV3 last Wednesday and Thursday attributed a central role to Gerry Adams in some of the most notorious IRA episodes.
One of the programme's strong points was that it also sought to give context to Adams' life and behaviour. If Adams is approaching his 70th birthday, Vincent Browne is nearly four years older.
He was one of the Irish Press reporters who crossed the border in the early days of The Troubles. And during every phase of his career since, he has retained an interest in what's happening "up there".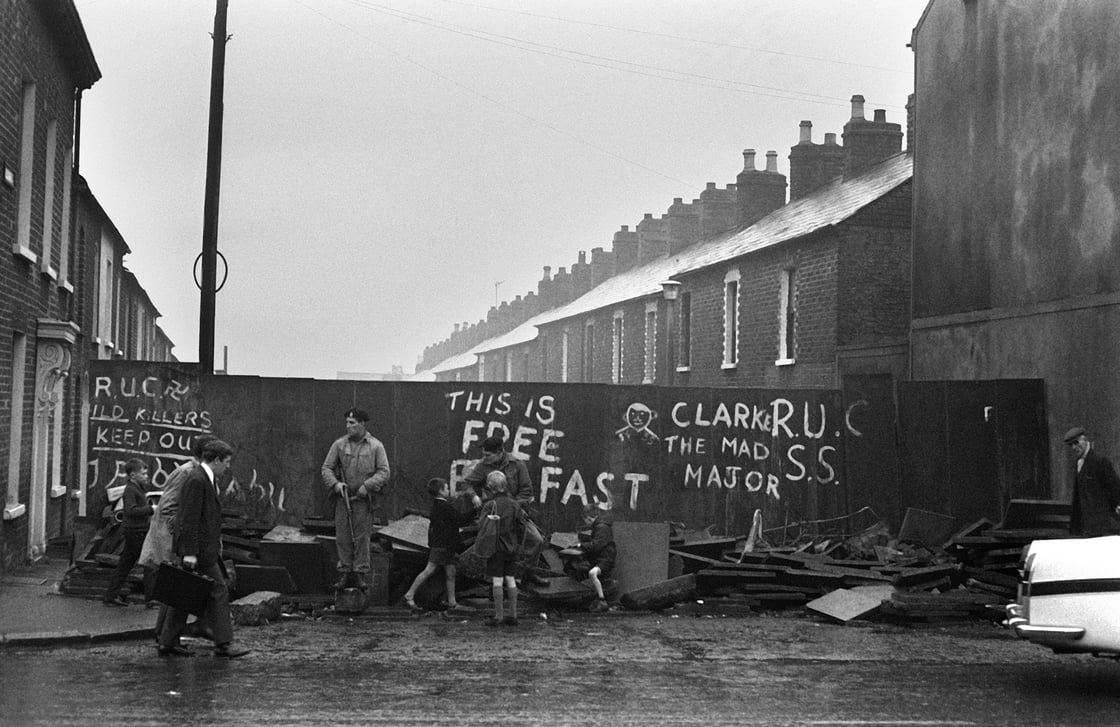 The contrast often made between Adams and Martin McGuinness - one denied his IRA involvement, the other acknowledged it - is inaccurate.
McGuinness served a prison sentence south of the border on foot of a membership conviction: Adams was interned for IRA membership in Northern Ireland but never brought before a judge and jury and convicted. McGuinness always insisted he left the IRA after he was released in the mid 70s.
Just like Adams he stuck by a "tooth fairy" version of truth and his IRA links. He was never going to stray from that line.

The "not a blade of grass between them" factor extended to so many areas. They were like conjoined twins. There has not been a political relationship/public and private friendship like it in modern times.
The death of Martin McGuinness last March was the greatest emotional earthquake to hit Adams during his often turbulent life. A grief will be with him for the rest of his days.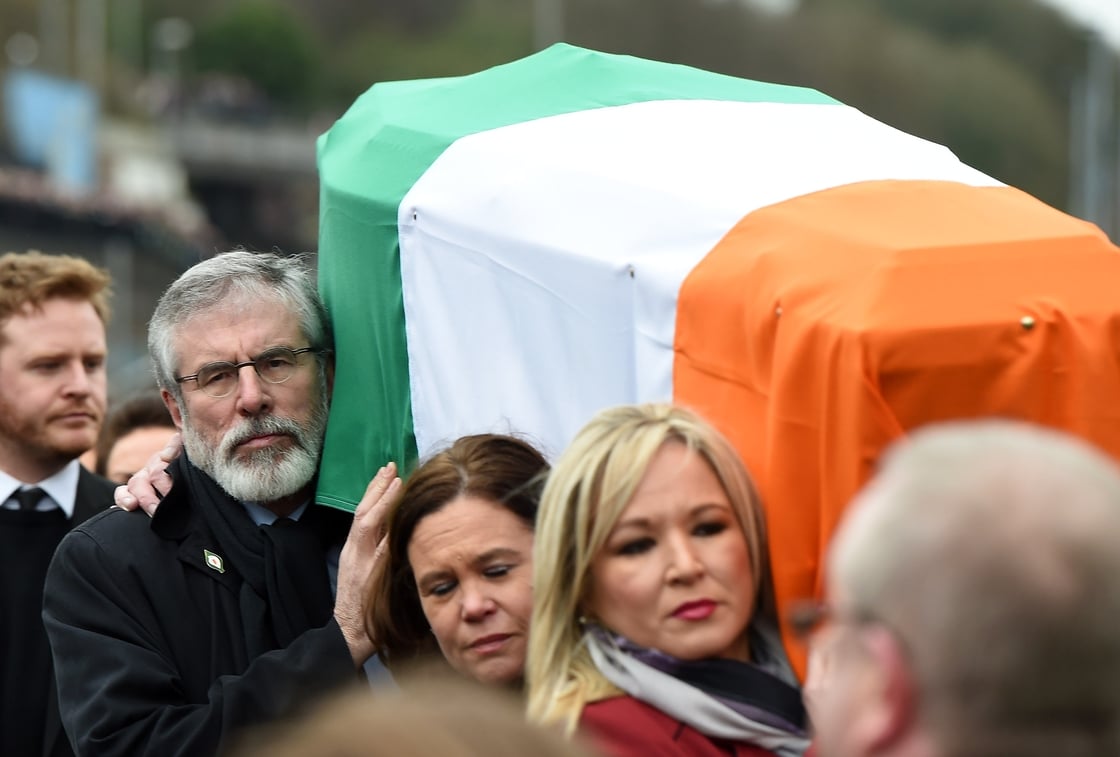 I first met Martin McGuinness in 1980, when I worked as RTÉ's Northwestern Correspondent in Derry. I didn't meet Gerry Adams until I returned from Brussels to Ireland in 2001 but I've had many dealings with him since.
Environment has a role in shaping all of us. McGuinness had an Inishowen mother and even on the worst of days, a Derry nationalist could smell the salty Atlantic, see the Donegal hills and walk through the fields over the border. True, nationalists were gerrymandered, but in the big small town that is Derry City, they were in the majority.
The enemy in chief was "The Brits" but despite the ongoing skirmishes, the British state consistently acknowledged the reality that Derry was not and will never be London. Or Finchley.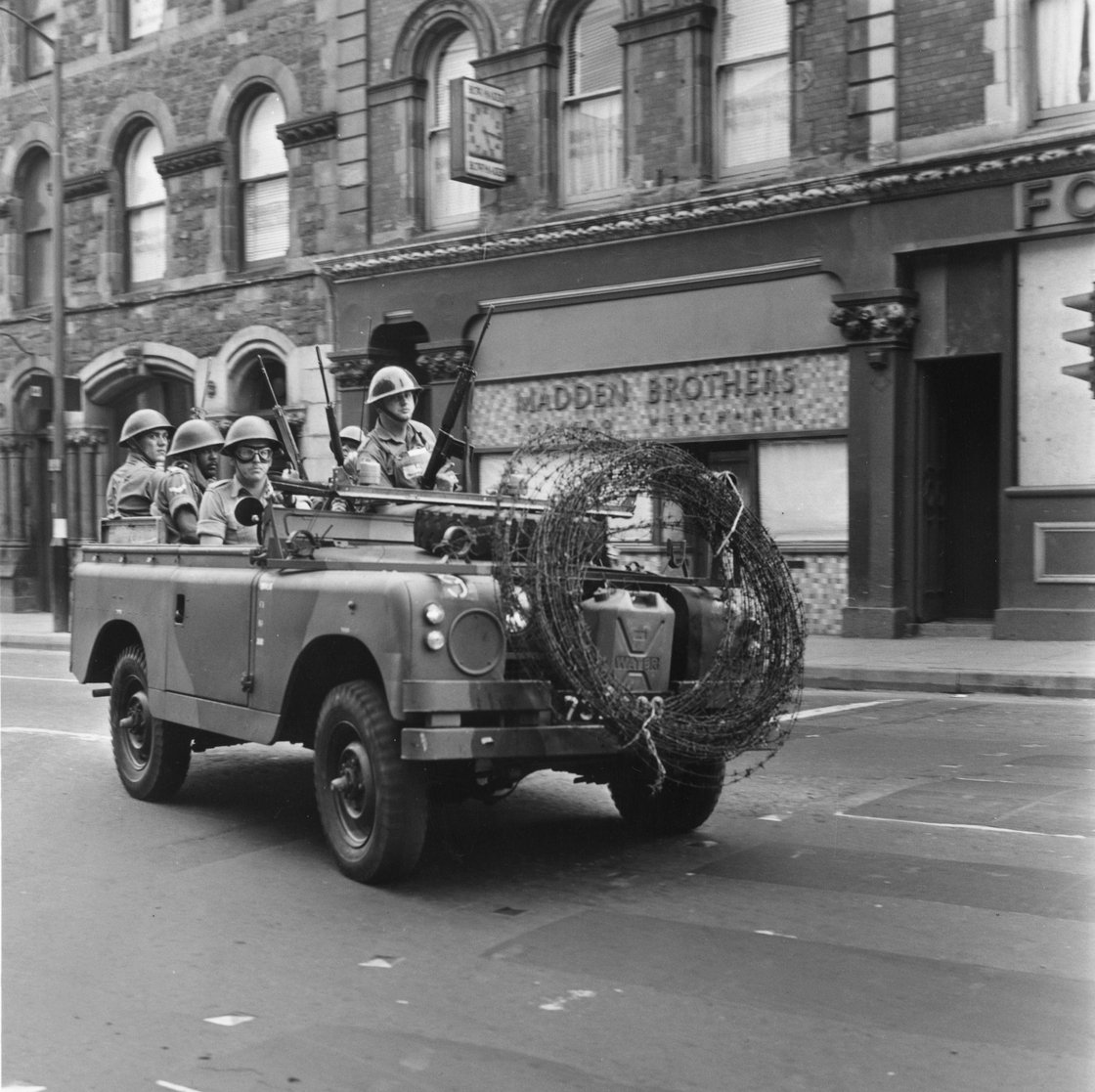 Adams grew up in West Belfast. Once The Troubles started, suspicion bordering on paranoia was an essential pre-requisite. The Brits were a constant presence. But there was the additional danger of loyalists, sometimes roaming the streets, with names and addresses provided by a security forces insider, keen to take out a provo, or if one couldn't be found, someone who looked like a 'taig'.
McGuinness always had that sense of Donegal in his eyes. Adams, scanning left and right, was invariably conscious of the next potential ambush.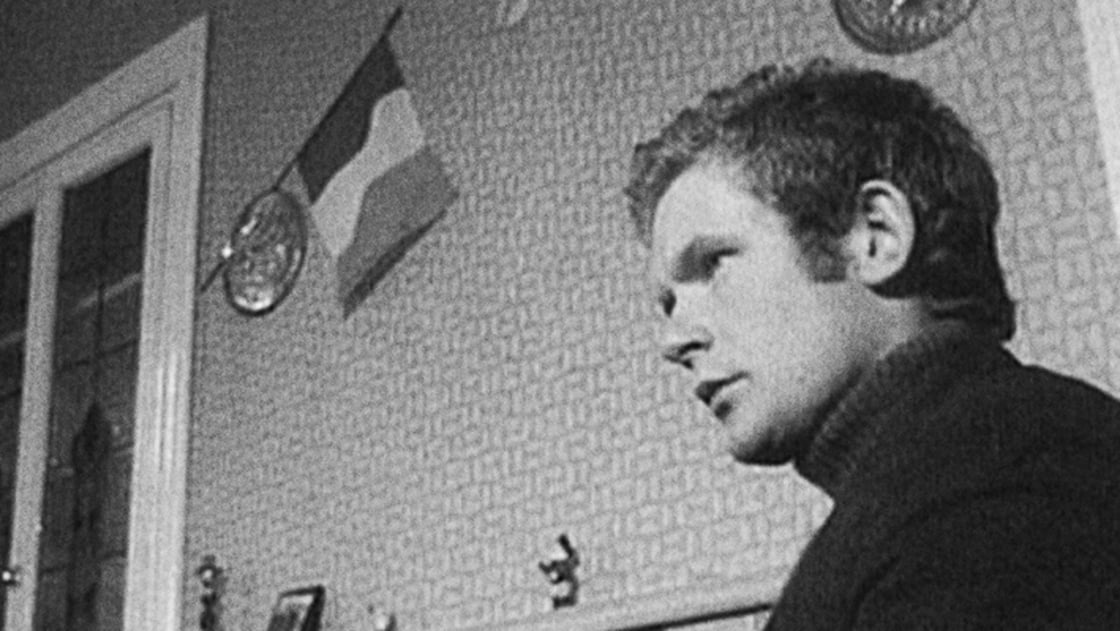 If one was in Belfast and the other in Derry, they travelled a road together and they brought the republican movement, or most of it, with them. In 1972, imagine 46 years ago when they were barely in their 20s, they were flown across the Irish Sea as part of an IRA delegation for secret and ultimately failed peace talks with the British government.
Adams and McGuinness called the shots when the Armalite and the bomb mattered; they led the next phase, summed up in that line attributed to Danny Morrison, an Armalite in one hand and a ballot box in the other. Their final actions together saw them and their organisation committed to an exclusively political future.
That most recent chapter, the ending of armed struggle, has been a rocky road. Had the pair of them any prior knowledge of the IRA's decision to rob the Northern Bank of nearly £27 million on the weekend before Christmas in 2004? And in the unlikely event that they knew something was afoot, could they have prevented it? 
They certainly had no role in the second calamity, just weeks later, when republicans, back from attending a Bloody Sunday commemoration in Derry, turned on an innocent man in a Belfast pub fracas and murdered him.
Robert McCartney's killing – the outrage it created at home and abroad – following on the Northern Bank raid meant the Armalite and ballot box strategy had run out of road. Early in 2005, a meeting took place at Government Buildings in Dublin where Bertie Ahern cut up rough and Sinn Féin were cold shouldered.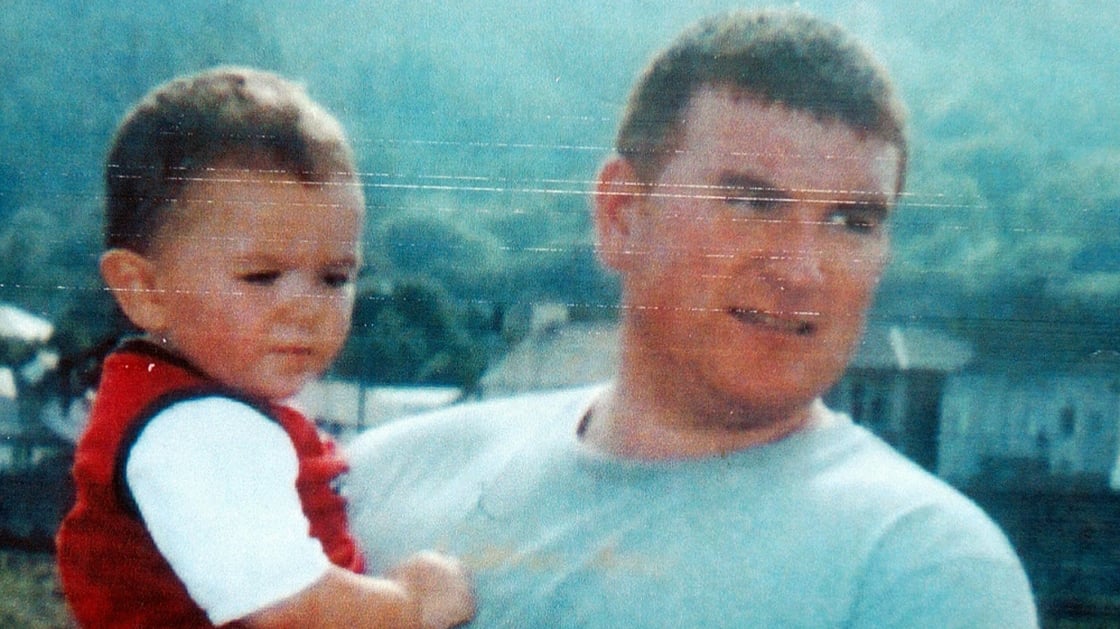 The new beginning, with new ground rules, and détente between Ahern and Adams was facilitated by Martin McAleese. The staff in the Áras an Uachtaráin kitchen were off and take-away food was delivered to the Phoenix Park to feed the participants in the late-night discussions.
The Northern Bank raid and McCartney murder caused international waves. Ted Kennedy was too busy to see Adams around the St Patrick's Day Washington events in March 2005. Instead, he and other senior Irish-American politicians met the McCartney sisters.
Those who killed Robert McCartney and covered their tracks were never brought to justice but as Vincent Browne's documentary explained, the actions of the McCartney sisters called time on the IRA. The IRA weapons decommissioning that followed nine months after Robert McCartney's death cleared the way for the formation of the DUP-Sinn Féin led power-sharing administration in May 2007.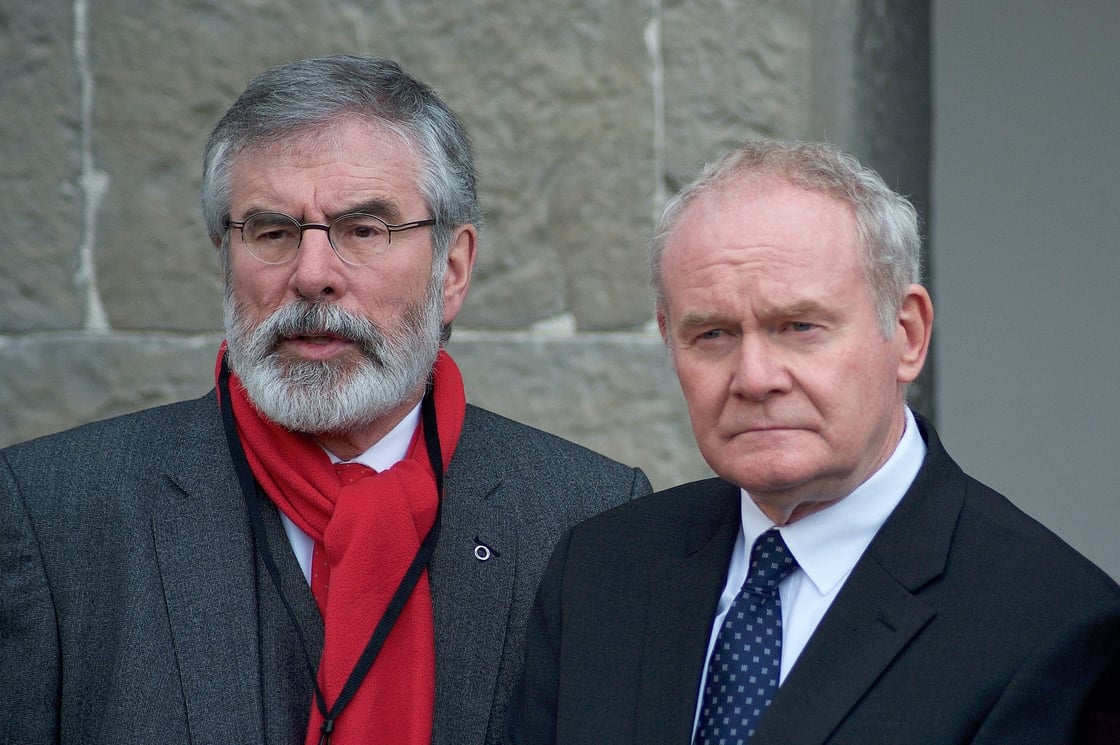 Three years later tension over the devolution of justice and policing from Westminster to Stormont almost broke up the partnership. The negotiations had been tortuously slow. Micheál Martin was the minister for foreign affairs at the time and Brian Cowen was taoiseach. Deadlines kept getting pushed back and at one stage the male section of the Irish delegation, camped in Hillsborough, sent for fresh supplies of shirts and underwear.
Late one afternoon, Martin McGuinness ran out of patience with Peter Robinson and the DUP and left. "McGuinness has thrown the toys out of the pram and headed for Derry" was how one insider put it.
Inside Hillsborough Castle, an understated but influential DUP strategist was surprised to find himself face-to-face with Gerry Adams.
"Are you a deal maker or a deal ***ker?" - (rhymes with mucker) - Adams asked. The mood changed. McGuinness was soon up the road and the deal was done.
Alex Kane, an astute and fair commentator and former UUP Director of Communications, speculated recently that Adams allowed McGuinness to take up the deputy first minister role at Stormont because he wasn't overly interested in the devolved administration experiment. I wouldn't go along with that view. Adams probably recognised that in temperament and potential impact, McGuinness was the best person for the role and deserved it.
He knew there was a poisoned chalice he couldn't avoid in 2011. His decision to contest the Louth constituency Dáil seat, leave the Assembly and switch his attention to the south, came because Sinn Féin had hit a low glass ceiling and needed to break through it. North of the border, Sinn Féin usually does the kicking but in Dáil Éireann it is a different reality – as well as kicking, Shinners get kicked from left, right and centre and the interloper who sometimes mixed up millions and billions became the most consistent target for attention.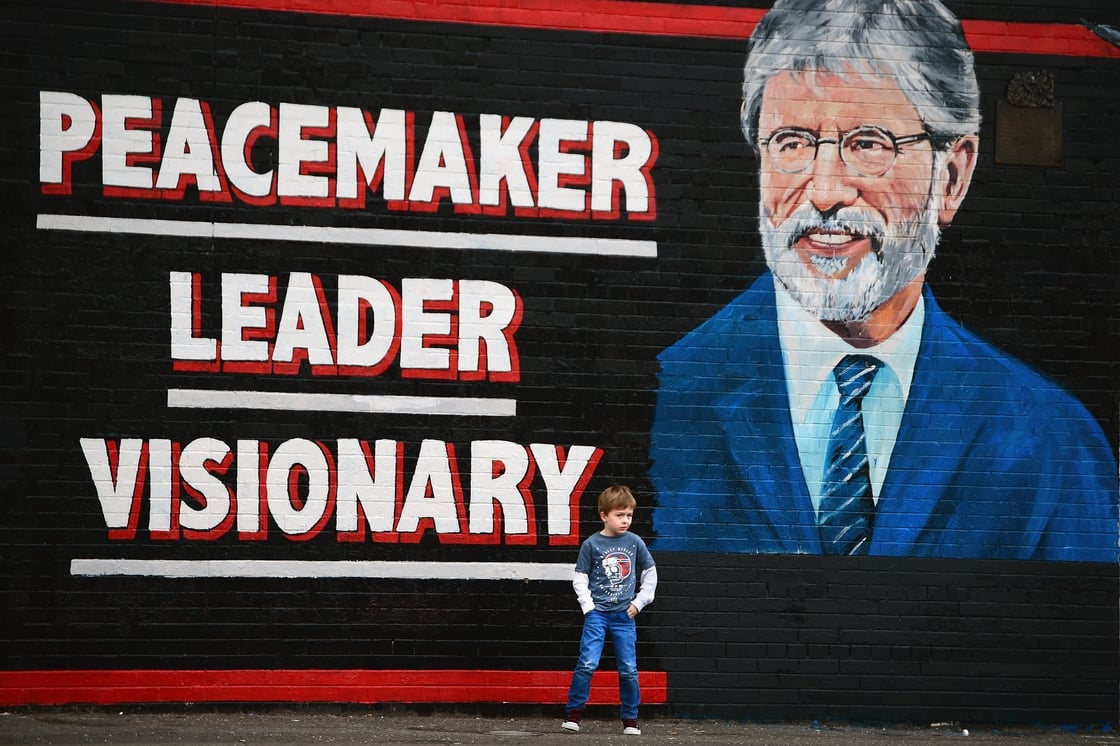 Many revile him, particularly unionists. David Trimble found it difficult to be in his company. There is an antipathy too from some constitutional nationalists who, in extreme circumstances, kept faith in non-violent principles. They resent Sinn Féin, believing it hijacked their policies and shoved them into the ditch. On the gable wall of Sinn Féin's West Belfast office there is a mural featuring a smiling Bobby Sands and the quote "Our Revenge Will Be The Laughter of Our Children". For the likes of Seamus Mallon, Bríd Rodgers and their successors, such as Colum Eastwood, it is an imperfect if incontrovertible truth that the single transferable speech of John Hume, including the principle of "spill our sweat, not our blood", won the argument.
I didn't observe Gerry Adams close up, in his 30s, 40s and 50s, when anger was in flood. But it's probable that someone in his position was party to life and death decisions. In more recent years, when the focus was on politics; independent, questioning voices within Sinn Féin sometimes became surplus to requirements. They were cut adrift.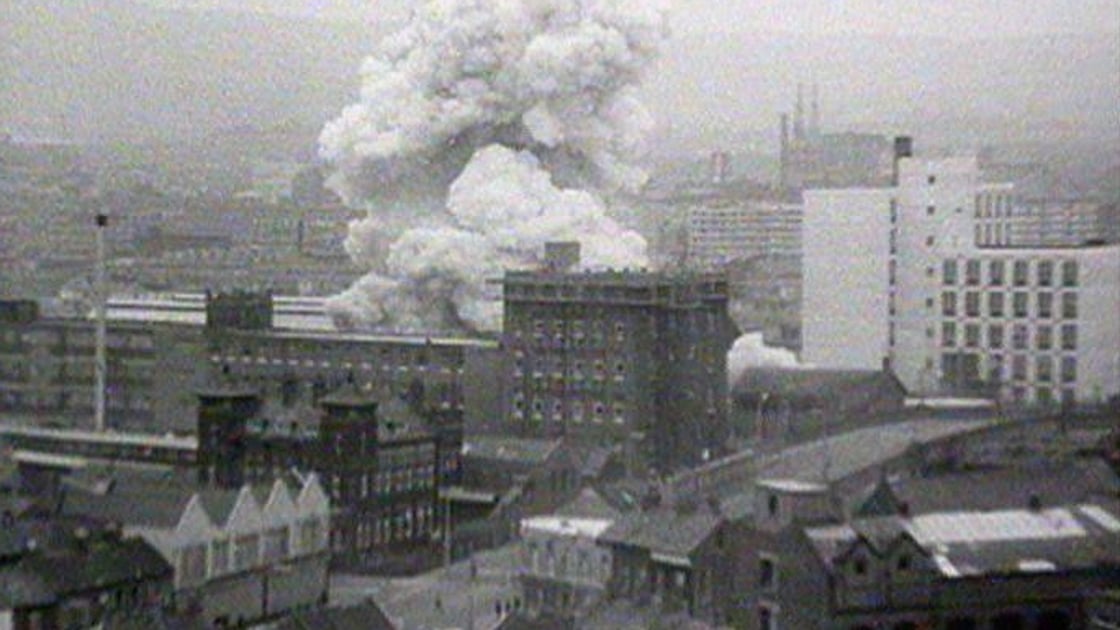 Circumstances have sometimes given me access to a different more vulnerable side of a deeply complex man. The time he gave me an interview about his late father's history as an abuser, I heard him retching afterwards in an upstairs bedroom.
His interest in writing, literature and music is genuine. Unlike many of us in the broadly same age bracket, he has displayed application and aptitude in seeking to improve his Irish. It is well-disguised but on occasions, there is that hint of a lack of confidence, consistent with someone whose formal schooling was cut short, abruptly, by circumstance. In different times, in a different place, he could have followed a different path.
He has a very private side. He is protective of his wife, Colette, his son Gearoid and his immediate family. In the company of his grandchildren, he is perfectly content to be a grandfather. Increasingly, he has found it a struggle to return from breaks in the calm and the space of west Donegal. 
We need your consent to load this rte-player contentWe use rte-player to manage extra content that can set cookies on your device and collect data about your activity. Please review their details and accept them to load the content.Manage Preferences
While one can take Adams out of Belfast, it is impossible to take Belfast out of Adams. His circle - the likes of Richard McAuley, Ted Howell, Tom Hartley, Jim Gibney, the late Harry Thompson, Bobby Storey, Padraic Wilson, Gerry Kelly, Alex Maskey - was always a tight group.
Some of them resurfaced in those crossover days of October/November last when Adams led a Sinn Féin full court press, in an effort to reach an accommodation on the return of power-sharing. It failed because the DUP, under Arlene Foster, wasn't ready to make an agreement.
Martin McGuinness sometimes gave the impression that his way of attempting to deal with the past was his actions in the present. The workload he undertook equated to the weight of memory. In the final weeks of his 34 years as Sinn Féin's leader, Gerry Adams has behaved in a way reminiscent of his deceased friend. The journeys to Dáil Éireann were curtailed: he cut back on the time inside the chamber of Leinster House that he came to regard as a form of jail. And though hampered with something more debilitating than man flu, he applied himself, long days into the night, to working towards a formula that would see the resumption of power-sharing. His only forays away from Stormont during this intensive period were to visit his ailing friend, Joe Reilly, in Meath. Adams, when focused, impresses even his detractors.
The people who best know him are his family. Richard McAuley, who journeyed with him to the Dáil and shared accommodation with him in Clontarf, the likes of Bill and Danny who drive the roads with him see other sides, day after day, close up.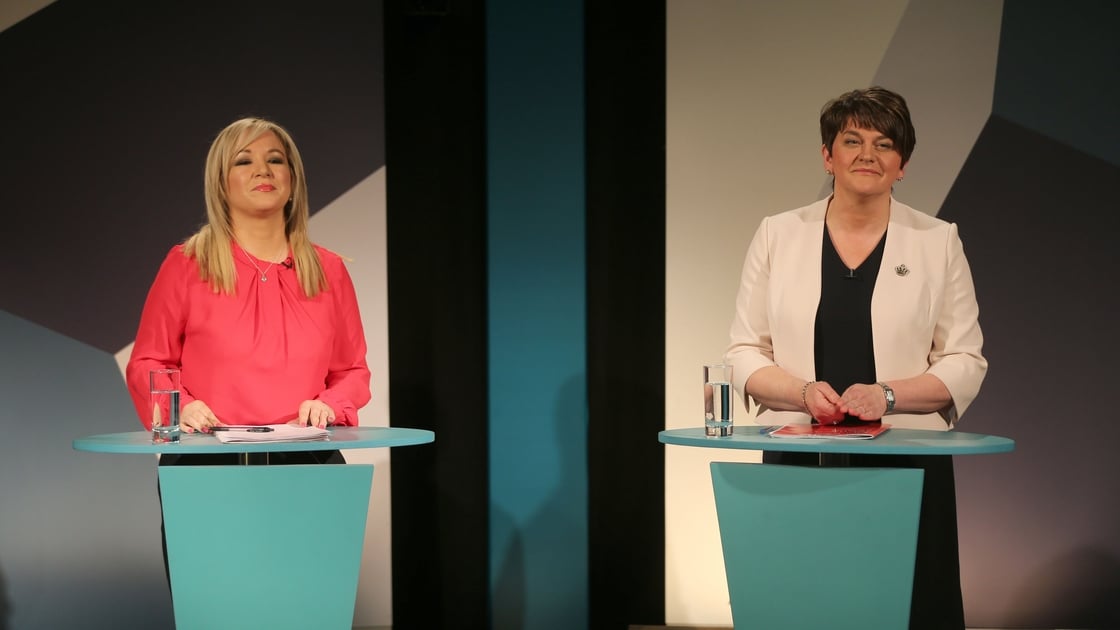 But to this observer, Adams' final act was leading from the front in an effort to relaunch a devolved administration led by a new pairing, Arlene Foster and Michelle O'Neill. If it happens, and I believe it will, for it to have a meaningful future, the two principals will have to become as tight as Paisley and McGuinness were in those unreal days of 2007. And the talents of the smaller parties will have to be incorporated and respected in a genuine fresh start.
In relation to his leadership, to paraphrase Malcolm in Macbeth, "nothing in his life became him like the leaving it".
A feeling of not belonging in the Northern Ireland of the 1960s, a sense that they had been abandoned by successive administrations in Dublin, pushed a teenage Gerry Adams and thousands more towards a narrow path and a journey that took over their lives.
Brexit, hopefully, will not encourage a return of senseless violence. But it is the greatest challenge facing politicians, south and north, in the post-Adams era.