The Chief Financial Officer of Ulster Bank has told the Oireachtas Finance Committee that to date 3,500 customers have been identified as having been wrongly removed from a tracker mortgage interest rate, with 15 losing their homes.
Paul Stanley also repeated an apology from the bank for the length of time it is taking to address the situation.
He told the committee that the vast majority of the 3,500 customers did not get the correct rate because of "ambiguous and potentially confusing terminology in our documentation".
Mr Stanley also apologised for failing its customers. "We deeply regret this and apologise unreservedly to all impacted customers. We are putting this right, albeit at a pace which is frustratingly slow for customers and for ourselves."
He told Fianna Fáil's Finance spokesman Michael McGrath that in 15 cases, customers lost their private dwelling, and one customer lost a buy to let house.
Mr Stanley said customers who lost their home as a result of the controversy received an initial payment of €50,000 in advance of completing the full redress and compensation process.
He also said they started paying redress and compensation in September of last year and to date have paid over 1,200 customers.
---
Explainer - the tracker mortgage scandal
---
Mr Stanley also told Deputy McGrath that 500 customers who are no longer with Ulster Bank have yet to be contacted.
"Our focus has been on dealing with the other cohorts, particularly loss of ownership customers.
"It's not satisfactory, but we will have 400 of those closed out shortly and another 100 we are going to be challenged on. We are doing our utmost to identify them," Mr Stanley said.
The committee was also told that the bank has set aside €211m for this project, which includes administration costs.
Speaking at today's Committee, Sinn Fein's finance spokesperson Pearse Doherty said he wanted to record his view that it was not acceptable that outgoing Ulster Bank CEO, Gerry Mallon, was not before the Committee today.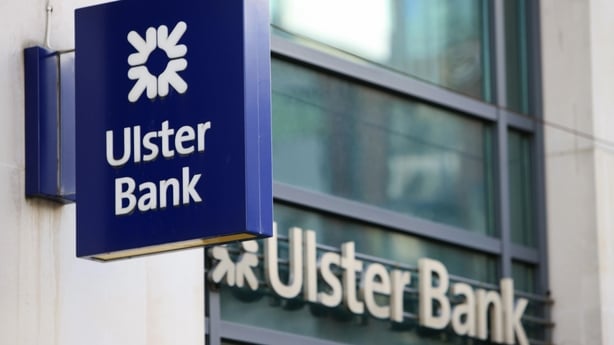 Fine Gael Senator Kieran O'Donnell also said it was reprehensible that outgoing CEO Gerry Mallon did not attend today's meeting.
"The buck stops with the CEO. Mr Mallon should have been here today," Senator O'Donnell said.
Pearse Doherty also told the Committee that Ulster Bank were clearly in dispute as to the final numbers affected by phase 2 of the Central Bank's investigation into the tracker mortgage issue.
The Ulster Bank's Paul Stanley said he would not accept this. He said the Central Bank had asked for additional evidence and to review some of the policy judgements.
While he accepted that the Central Bank was looking for additional evidence in relation to four areas, he said he could not go into the numbers affected today.
Paul Stanley said there was the potential for more impacted customers to be identified, but he said a figure of 3,000 would be excessive.
He said he expected discussions with the Central Bank to conclude in the coming weeks. He said that additional information had been requested by the Central Bank last November and was provided in "phased drops" to the middle of January this year.
Mr Stanley said Ulster Bank did not want to end up in dispute with the Central Bank and he said they had provided everything they had been asked for.
The Ulster Bank CFO agreed with Solidarity-PBP's Paul Murphy that the amount the bank benefitted from by removing customers from tracker mortgages was in the region of €100m.
Asked why customers were taken off tracker mortgages in the first place, Mr Stanley said a combination of factors led to this.
He said tracker mortgages were loss making, and they were taken "out of range". He said the implications of this were not thought through by the bank.