An additional 13,600 customers affected by the tracker mortgage controversy have been identified by the Central Bank, bringing the total number of impacted accounts to 33,700.
In its latest update on the examination into how lenders improperly denied borrowers tracker rates, the regulator also said that by the middle of December €297m had been paid out to customers in redress and compensation.
The majority of customers identified at the end of September have now been paid redress and compensation by their lender, according to the regulator.
.@davidmurphyRTE reports on the number of affected tracker mortgage accounts rising above 33,000 pic.twitter.com/xuRioD9bMq

— RTÉ Business (@RTEbusiness) December 20, 2017
The new figure for affected accounts includes 26,600 cases from the current inquiry, as well as 7,100 cases predating it.
Of the 13,000 impacted accounts identified by the end of September, 9,200 have received compensation totalling €170m, with the remainder expected to be compensated by the end of the year.
Of the 13,600 newly identified accounts in the latest Central Bank review, 3,700 have received €80m.
The number of owner occupiers who lost homes due to the controversy has increased from 23 to 37 since October.
The number of buy-to-let mortgage holders who lost properties remained at 79, according to the Central Bank.
Enforcement investigations are currently under way against Permanent TSB and Ulster Bank, with further enforcement action at an additional unnamed lender recently commencing.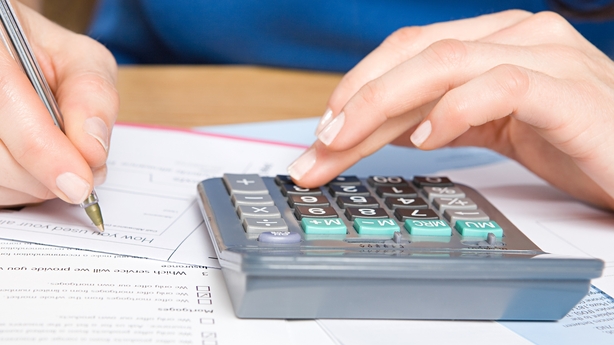 The Central Bank expects that all of the main lenders in the Irish market will face enforcement investigations, during which "potential individual culpability" will be considered.
Outside of the main lenders, the Central Bank is also engaging with six other lenders who identified about 300 affected customers.
So far, five of these lenders have commenced payment of redress and compensation, with four of the five lenders' redress and compensation schemes expected to be completed before year-end.
The fifth is expected to have completed payment by the end of January.
Explainer: What is the tracker mortgage controversy?
Commenting on its investigation, Central Bank Governor Philip Lane said: "Many lenders publicly state that they put customers first. The evidence of the examination that we have seen suggests otherwise.
"The Central Bank recognises the devastating effects that lenders' failures have had on families and individuals. That is why we're using all our powers to force the banks into line and ensure all affected customers are included for redress and compensation."
Professor Lane added: "Customers can accept the redress and compensation offered and still make an appeal - they can 'cash the cheque' safe in the knowledge that what they have, they hold. Redress and compensation offers cannot be reduced if a customer makes an appeal."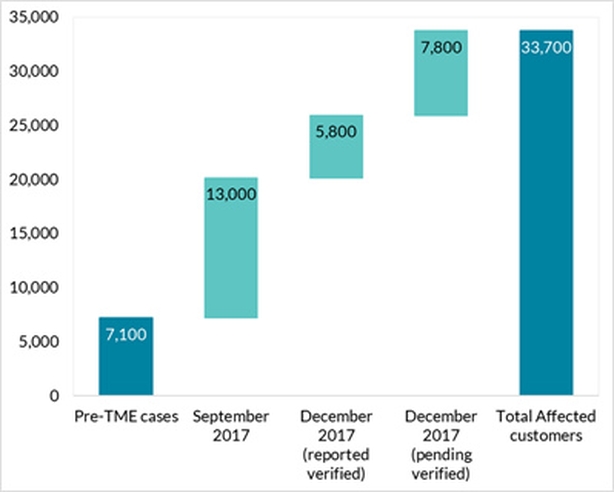 The five main banks caught up in the scandal - KBC Bank Ireland, AIB, Bank of Ireland, Permanent TSB and Ulster Bank - have issued individual statements on impacted tracker accounts this afternoon.
Between them, these lenders have set aside almost €900m to cover redress, compensation, and additional costs related to the tracker investigation.
The Central Bank's Director General for Financial Conduct Derville Rowland, said many of the banks "put up barriers by relying on legalistic approaches and narrow interpretations of contracts.
"We relentlessly pursued them in order to force them into doing the right thing by their customers.
"While the Central Bank's view is that the vast majority of customers have now been identified and included for redress and compensation, we will continue to review, challenge and verify the work undertaken by the lenders and complete our intrusive on-site inspection programme."
The regulator also said three enforcement actions are currently in train, with investigations into all the main banks expected.
Tracker issue - what the banks said:
Bank of Ireland
Bank of Ireland said all of its impacted accounts are now back on the correct tracker rate and it hopes to have compensated all remaining customers by "early 2018".
The lender added 7,270 customers have been contacted with an offer of compensation, and an additional 400 offers of compensation have issued today, meaning offers have been issued to eight out of ten affected customers.
Bank of Ireland said 1,947 customers have requested and received payment of their compensation to date, with a further 250 compensation payments currently being processed.
Permanent TSB
Permanent TSB says it has compensated all 1,980 accounts it has identified as being affected by the tracker mortgage issue.
KBC Bank Ireland
KBC Bank Ireland said full redress and compensation will have been paid to the "majority" of its 417 previously identified affected customers by the end of the year, with all of these having been compensated by the end of January.
However, KBC said it has now identified another 2,557 impacted accounts, which is far higher than an initial estimate of between 200 and 600 additional accounts by the lender.
This brings to 2,974 the total number of impacted KBC accounts.
The lender is also doubling its provision to deal with the tracker issue to €120m. The new accounts are not expected to be fully compensated until the end of next June.
AIB
AIB said it has identified an additional 956 accounts. It also said it will pay 4,000 customers who were never on a tracker rate compensation because they should have had the contractual option to choose a prevailing tracker rate at the end of their fixed-rate period.
Ulster Bank
Ulster Bank said it has identified just under 3,500 mortgage cases impacted by overcharging, and said it has paid compensation out to just 1,017 of these customers so far.
Chief Executive Gerry Mallon said: "I would like to reiterate my unreserved apology for the failures which led to customers being impacted under the examination, as well as for the length of time which it is taking for us to put this right.
"This apology extends to all customers, even those not impacted by the examination as well as to our people working in Ulster Bank."
It is understood there are more impacted accounts expected to be identified at Ulster Bank.