The Taoiseach has told the Dáil that there will be adequate funding provided to cover garda overtime for the month of December.
Assistant Commissioner Pat Leahy told senior managers that no more overtime was to be incurred except in relation to two operations.
They are Operation Hybrid, which is targeting the Hutch and Kinahan gangs, and Operation C Port, which has increased patrols and checkpoints at Dublin Port.
Fianna Fáil leader Micheál Martin said he was "very concerned" at Mr Leahy's instruction and "the only people who could possibly be pleased with this are criminals".
In response, the Taoiseach said he shared the concerns about any ban on overtime in December.
However, he said it was agreed by Cabinet yesterday that there would be a supplementary estimate for gardai of €50m to cover pay, including €42m for overtime.
Mr Varadkar said that because overtime is paid for a month in arrears, this meant that December's overtime would be covered in the 2018 budget.
December overtime is actually paid in January, and I would have hoped that garda management would have been aware of that
In a statement, An Garda Síochána said that it must remain within the overtime budget it is provided, adding that it is kept under constant review.
It said: "An Garda Síochána's budget for 2018 starts on Monday, December 4, 2017 and from that day overtime will then be available to regional, division and district officers for policing delivery within the overtime budget allocated to them.
"All officers will be reminded of the clear need for them to stay within allocated budgets."
---
---
Earlier, the Garda Representative Association strongly criticised the announcement by the Assistant Commissioner.
The GRA, which represents over 10,500 gardaí, said it was astonished by the statement and insisted it was not possible to police the State without overtime.
GRA President Ciaran O'Neill described it as creating an "open door for criminals" in the run-up to Christmas.
He also said the appearances of gardaí in courts for trials could be affected.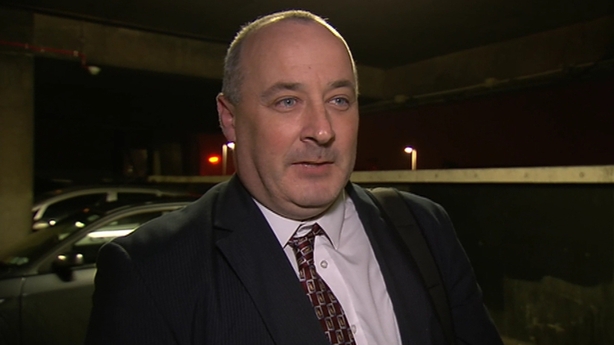 Speaking on RTÉ's Morning Ireland, Mr O'Neill said: "The traditional crimes around Christmas would be theft and burglaries and those would be affected.
"The ability to police and catch people committing those offences will be affected by this cull on overtime. There's no doubt about that."
He said more gardaí needed to be recruited and that overtime was only used to fill the gaps.
Mr O'Neill added that there were currently 13,500 gardaí, but comparison with Scotland showed there should be at least 17,000 based on their numbers.
He said he learned of the overtime ban from some members who were told, yesterday evening, they would have to go home because overtime was being cancelled.
Mr O'Neill said: "I think this is a Government issue in respect that the budget needs to be provided whether it's a supplementary budget or additional money to provide a proper service or full service for An Garda Síochána because we literally don't have the numbers at the moment."
Senior officers say the decision has major implications for policing in relation to local feuds in Finglas and Blanchardstown, for security operations in relation to cash-in-transit escorts and retail takings, and for public order and roads policing in the run-up to the Christmas drink-driving campaign.
One Chief Superintendent in Dublin told his managers he was considering cancelling all training and decommissioning burglary units.