A settlement has been reached in the United States in connection with the collapse of an apartment balcony in Berkeley, California that killed six students and injured seven others in 2015.
The law firm representing the families of the victims and survivors said the settlement was reached with the property managers and owners of the apartment complex.
Details of the settlement with the Blackrock and Greystar companies who own and manage the Library Gardens complex were not disclosed.
Irish students Eoghan Culligan, Niccolai Schuster, Lorcán Miller, Eimear Walsh, and Olivia Burke, and Olivia's Irish-American cousin Ashley Donohoe were all killed in the collapse.
The seven others injured were all Irish students.
Lawsuits said previous tenants reported seeing mushrooms on the balcony, indicating the wooden support beams had rotted from water damage but management did not close off the structure.
Another settlement was reached in May with companies that designed and built the building.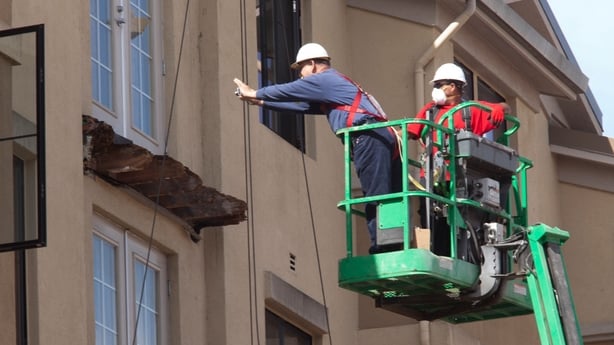 The Donohoe family said: "Nothing will ever replace our daughter, our niece or the other four students who died that night.
"After this tragedy, I would hope all that were involved will join us in our efforts to ensure there are proper changes to the building codes and regulations in California related to annual inspections, balcony design, construction materials and the prevention of 'Secret Settlements' that allow negligent contractors to hide their bad conduct."