It wasn't intended to happen like this.
Tighter like no other political partners for more than 40 years, a year ago Martin McGuinness and Gerry Adams made their own secret plan.
The Deputy First Minister would step aside from his position at Stormont on 8 May 2017, the 10th anniversary of the day he led Sinn Féin into power-sharing with Ian Paisley's DUP.
In the final weeks of 2017, he would be on the stage at Dublin's RDS and join in the standing ovation for his friend, Gerry Adams, as he announced he too was leaving the stage and clearing the way for a generational shift in Sinn Féin.
But then Martin McGuinness was struck down by a relentlessly aggressive strain of amyloidosis.
It claimed his life in March, three months after diagnosis.
While still grieving the McGuinness presence, Gerry Adams tonight confirmed to the Sinn Féin party faithful that he is to follow through on his side of that deal, made a year ago.
He has been the party president since he replaced Ruairi Ó'Brádaigh in 1983.
For almost 40 years, he has been one of the most controversial, divisive and influential political figures on the island of Ireland.
Sinn Féin, without the Adams-McGuinness axis, is heading for unknown territory.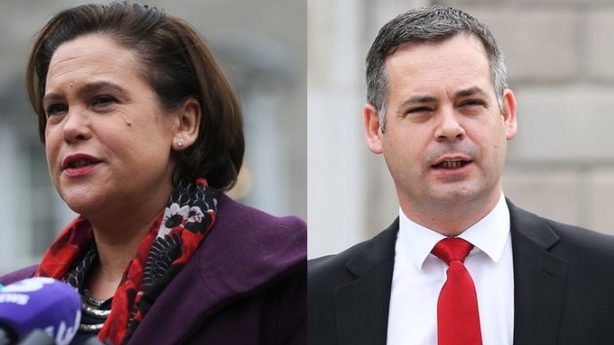 I would expect Sinn Féin's Ard-Comhairle to select Gerry Adams replacement as early as next Spring.
A contest is possible but Mary Lou McDonald is the very clear favourite to take over the role.
The more significant question may be who will replace the Dublin Central TD as party Deputy Leader if she takes over the top job.
Might Pearse Doherty seek the position? Will Sinn Féiners from north of the border, who were used to a party led by a Belfast and Derry partnership, offer a candidate, possibly Michelle O'Neill? And Where do Matt Carthy's ambitions lie?
Gerry Adams won't go away immediately.
Once the DUP has its party conference out of the way next weekend, expect one more attempt to produce a Sinn Féin-DUP agreement on the restoration of power-sharing, with Adams centrally involved.
The British and Irish governments would be delighted to see that happen because they see nothing but down sides in the drift to direct rule.
As early as next Tuesday, a Sinn Féin delegation including Gerry Adams and Michelle O'Neill is due at Downing Street.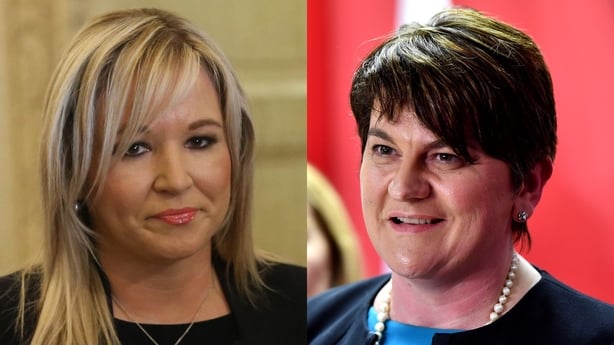 But the significance of Adams' speech shouldn't be downplayed.
As Tony Blair and Enda Kenny learned, once you confirm you are stepping down, things move on. Authority and influence shift. There is no going back.

In a political climate made uncertain by Brexit, Theresa May's Conservative government, propped up by the DUP, could combust at short notice.
In Dáil Éireann, Leo Varadkar's Fine Gael administration is being kept afloat by Fianna Fáil, and that arrangement has no long-term certainty.
For better or worse, Sinn Féin will have to plot its way without its master strategist.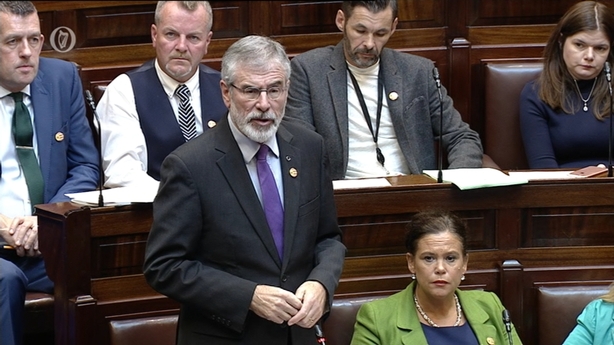 Politically he outlasted Charlie Haughey, Albert Reynolds, Bertie Ahern, Margaret Thatcher, Tony Blair, Bill Clinton, Ian Paisley, David Trimble, John Hume and Martin McGuinness.
As happened with Fidel Castro and Robert Mugabe, Gerry Adams is exiting centre stage, but unlike them the timing is of his choosing.