Disability campaigners have called for the introduction of a system to enable disabled and older people to access appropriate technology to help them in their daily life.
The so-called Assistive Technology Passport would record all the important relevant information about people who need such tools and assist them in getting them from the State more easily as they grow older and their needs change.
It's said technology is an enabler... Disability campaigners want a system for people to access technology to help in day-to-day life pic.twitter.com/lClB5tGke3

— RTÉ News (@rtenews) November 16, 2017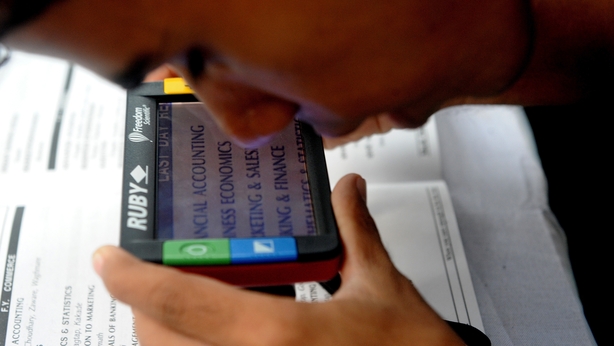 The call was made by Enable Ireland and the Disability Federation of Ireland ahead of the first FreedomTech Assembly in Dublin later today at which issues around access to technology for those with a disability and older people are being discussed.
The event will hear about the transformative possibilities of technology for such groups, but also how those who need it are finding it difficult to get the gadgets.
The passports would, the organisers say, be a way of ensuring those who need it most can get quality, person-centred assistive technology services, that offer value for money in a way that is accountable and transparent.
"This is a critical time for AT services" said Joan O'Donnell, Development Officer with DFI.
"Technology is changing rapidly. The biggest opportunities of our time lie in Artificial Intelligence, robotics and driverless vehicles all of which have huge accessibility potential.
"We are calling on Government to create a systems wide approach to prioritise putting assistive technology in the hands of those who most need it: people with disabilities and older people.
"This not only puts people back in control of their own lives, it makes sound economic sense."
The passport would contain details on the person's referral, eligibility, preferred available technology, training requirements, funding and follow up.
Enable Ireland plans to introduce the trial use of AT passports with their adult users in Dublin in 2018.
Manager for Assistive Technology at Enable Ireland Siobhan Long has called for the adoption of a systems wide co-ordinated approach to delivering assistive technology services across a number of Government departments.
Speaking on RTÉ's Morning Ireland, Ms Long said it was really important that those who need the technology were able to access it in a timely way.
She said there was a lot of interest in collaborating to achieve a better outcome, particularly as technology is becoming more affordable.
She said she believed that, if approaches could be co-ordinated across the departments of employment, education, social protection and justice, much better value for money could be achieved than previously.
The idea of Assistive Technology Passports has been supported by the World Health Organisation.
The FreedomTech Assembly is being supported by NUI Maynooth and Microsoft.