The families of the victims of the Stardust tragedy have said they reject the report of retired Judge Pat McCartan, which found no new inquiry into the deadly fire is warranted.
In March the Government asked Judge McCartan to look at the evidence uncovered by the families.
His assessment found that there was no new evidence and that no new inquiry is warranted.His findings allowed the Cabinet to decide whether or not there should be a Commission of Investigation into the fire.
---
What was the Stardust tragedy?
---
On Valentine's Night 1981 a fire broke out at the Stardust nightclub in Artane,
Dublin. 48 young people died. More: https://t.co/MaJXFaIHLC pic.twitter.com/Ujo5W3HD98

— RTÉ News (@rtenews) November 7, 2017
Antoinette Keegan was injured and her two sisters died in the fire at the Stardust, in Artane, on Valentines' Day 1981.
"We are so disappointed and should never have allowed political interference in our search for justice," she said.
The families want to see someone prosecuted for the 48 deaths and want the cause of the fire to be put on record.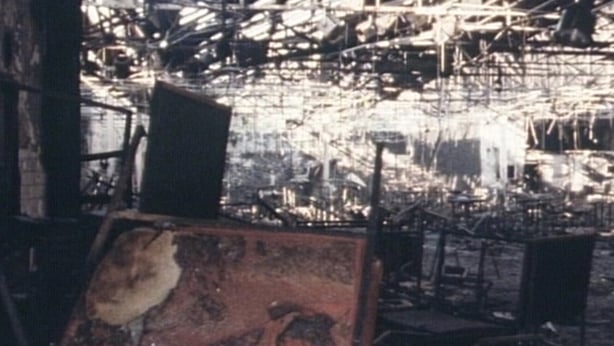 "This is not the end of the road for us," Ms Keegan said, despite the rejection of a third inquiry.
The victims' families say they are going to take legal advice on how to move forward.
The cause of the fire has never officially been established.
Minister for Justice Charlie Flanagan brought a memorandum to Government this morning.
"I believe it is important that we acknowledge the independent report of Judge McCartan. I want to thank Judge McCartan for his endeavours," Mr Flanagan said.