Sportswriter David Walsh, who faced criticism for writing a court character reference for Tom Humphries, has said he unequivocally condemns the "terrible wrong" his friend committed.
Humphries, a former journalist with the Irish Times, has been given a two-and-a-half year sentence for grooming a teenage girl and sexually abusing her.
Mr Walsh, a Sunday Times journalist famed for the role he played exposing the Lance Armstrong doping scandal, also said he apologised unreservedly for "insensitive and ill-judged" comments he made about the Humphries case in a 2012 radio interview.
In a personal statement released through the Press Association, Mr Walsh insisted he would remain Humphries' friend despite his conviction and jailing.
"As justice has now run its course I want to say that I unequivocally condemn what Tom Humphries did and have every sympathy for the victim in the case," he said.
"I have read her victim impact statement and have some sense of the terrible ordeal she has been through."
Mr Walsh then made apparent reference to a 2012 interview on Irish radio station Today FM, aired only this month due to legal reasons, in which he described Humphries as a "great, great man".
Asked to explain his praise, Mr Walsh told presenter Matt Cooper he knew a "damn sight more" about the case than most people.
In his personal statement today he said: "Furthermore, in a radio interview five years ago I spoke about the case in a manner that was insensitive and ill-judged, I apologise unreservedly for that.
"In writing a character reference for Tom I was not in any way condoning the crime for which he has now been sentenced.
"I have been a friend of his for 30 years and since his arrest in 2011 I continued to be his friend because I believe a friend is there through thick and thin.
"Tom did a terrible wrong for which he has now been given a custodial term."
Mr Walsh wrote the character reference in a personal capacity and it had no link to The Sunday Times.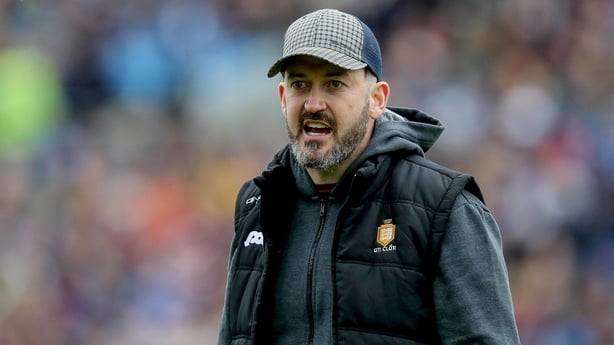 Former Cork hurler Donal Óg Cusack has this evening resigned from the board of Sport Ireland.
Mr Cusack previously apologised for the "lack of judgement" he said he showed in writing a character reference for Humphries.
In a statement posted on Twitter, Mr Cusack said that he did not "wish any controversy to detract from the important work of the board."
Statements. pic.twitter.com/f3wsHkz4Ua

— Dónal Óg Cusack (@DonalOgC) October 24, 2017
Mr Cusack said the Minister for Sport, Shane Ross, was informed of the decision, which comes into effect immediately.
He added that "It was an honour to serve and I wish all involved in Sport Ireland continued success."
Mr Ross acknowledged the statement, thanking Mr Cusack for his service and "for his long record working in the interests of Irish sport."
The Minister added that he deeply regrets "the circumstances surrounding his resignation and wish him well in the future."
Mr Cusack has also announced that he would not be resuming his role as coach to the Clare senior hurling team.