Canadian Prime Minister Justin Trudeau has raised the trade row between Bombardier and its US rival Boeing during a meeting with President Donald Trump at the White House.
Mr Trudeau said he underlined Canada's strong opposition to US anti-dumping duties.
He said he told Mr Trump that the decision of the US authorities to impose 300% tariffs on imports of Bombardier C-Series jets was a 'block' to Canada making any military purchases from Boeing.
Canada has already threatened to cancel its planned purchase of 18 Boeing Super Hornet jet fighters.
Mr Trudeau said it was not an easy conversation to have with Mr Trump.
"I highlighted to the president how we disagreed, vehemently, with Commerce's decision to bring in countervailing and anti-dumping duties against Bombardier," Mr Trudeau told reporters.
The row threatens more than 4,000 jobs at Bombardier's Belfast plant, where parts for the C-Series jet, including the wings, are made.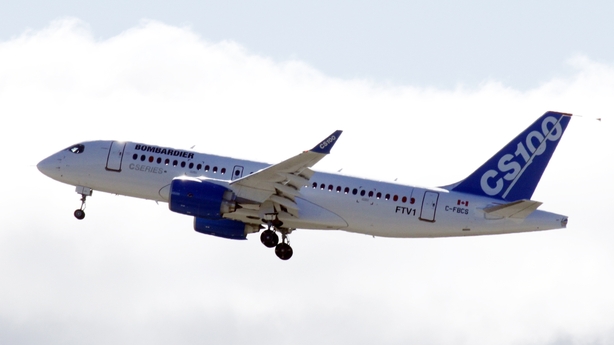 Yesterday, workers from the Belfast plant unveiled a giant banner outside the Houses of Parliament in London, as they urged MPs from all parties to defend their jobs.
Delta Air Lines, the only major US carrier to buy Bombardier's new C-Series jetliners so far, has said it will not pay the 300% interim tariffs imposed by the US Commerce Department.
A final decision on tariffs against Bombardier is expected early next year.
Delta plans to receive the first of 75 planes from Bombardier next spring.