Labour leader Brendan Howlin has urged the Taoiseach to accept that there is no scope for tax cuts in next month's Budget.
It came as the Dáil returned after the summer break with the Government and opposition focusing on the Budget on 10 October.
Mr Howlin said the "phony war" between the tax policies put forward by Fianna Fáil and Fine Gael meant we were faced with the choice of a tax cut for half of the richest people in the country, which would result in a benefit of around €4 a week, or a USC reduction proposed by Fianna Fáil for 70% of people, which would result in a benefit of about €2 per week.
"I believe that's a tragedy if that's the only option we are presented with" he said.
He said the €200m available would make a difference if the Government used it to do four things: cutting college fees by €1,000, reducing class sizes in primary and secondary schools, raising the wages of childcare workers, and eliminating waiting lists for home care packages.
"These are four substantial changes you could afford to make" he said.
"Will you accept this year that in this tight fiscal space that there is insufficient space to cut taxes?" he asked. 
"Will you give a commitment that you will devote whatever resources available to make a meaningful investment in public services?" 
The Taoiseach responded by saying the Budget had not yet been written or agreed.
"The phony debate is the one that you want to have which is about that budgetary policy is solely a trade off between tax reductions and spending increases and that spending increases always result in better services." 
He said the Government was in a position to do three things; balance the books, spend more money on public services and infrastructure and cut taxes for middle-income earners.
"I do believe that they deserve a break in this Budget" he said.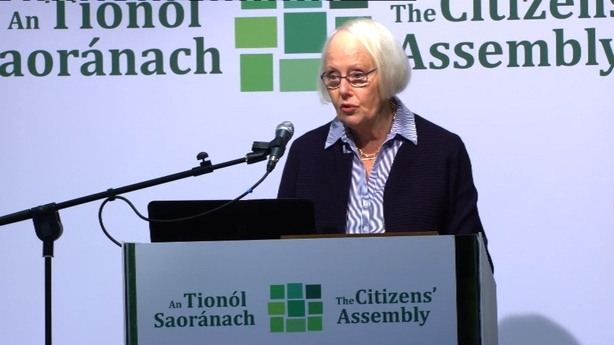 ---
---
On the legislative front, the Government plans to pass key bills including the Public Health (Alcohol) Bill which proposes to restrict alcohol visibility in shops.
This is opposed by some and proposals to address their concerns are due shortly.
This evening, a Solidarity-People before Profit bill to enshrine the right to housing into the Constitution will be debated.