Patricia Knatchbull needed more than 100 stitches to her face, including some to her eyeballs, when she was brought into Sligo General Hospital that August bank holiday Monday afternoon in 1979.
Hours before she was one of the four adults and three children who boarded her father's small fishing boat, Shadow V, in Mullaghmore Harbour.
Garda Kevin Henry had escorted them from their holiday base, Classiebawn Castle and he was in the Garda car, overlooking the bay with binoculars close by, when the 50-pound bomb detonated.
Mrs Knatchbull's 79-year old father, Lord Mountbatten, died instantly. So did one of her sons, 14-year old Nicholas, whose twin brother Timothy survived.
Paul Maxwell, 15, from Enniskillen, was holidaying with his parents in Mullaghmore for the summer and had become friends with the English visitors. For his role in helping on Shadow V that August afternoon, he too perished.
Mrs Knatchbull's mother-in-law, the Dowager, 83-year old Lady Braebourne would also die from her wounds.
The other survivors of the explosion was Patricia Knatchbull's husband, John and their other son Timothy, who was spotted in the water by Elizabeth and Dick Wood-Martin.
They were out fishing for mackerel in their little boat when they heard the explosion.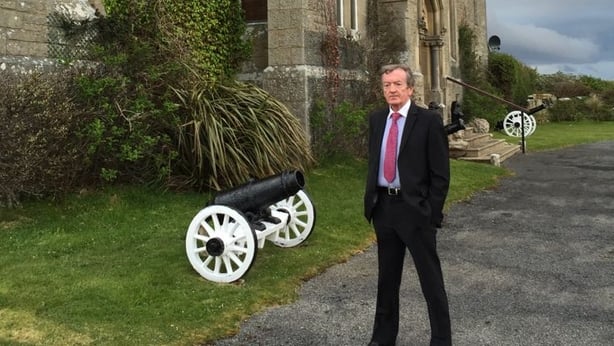 At first Elizabeth thought the object, bobbing in the Atlantic, was a deflated football but when she got closer she could see it was a head of hair. By yanking the boy from the sea the Wood-Martins saved his life.
Timothy lost the sight in one eye and had other serious injuries.
Headboards from Mullaghmore's Pier Hotel were turned into makeshift stretchers and bedsheets became bandages as the wounded and dead were brought ashore and rushed to Sligo General Hospital.
James Dugdale and his wife, Sylvia, were close family friends of the Knatchbulls and they were holidaying in Westport when news of the bombing came through.
They rushed to Sligo to help comfort the children who were now without their parents in Mullaghmore, and to visit the wounded in hospital.
Patricia and her husband were in separate wards. But soon into their recuperation the hospital staff decided the couple should be reunited.
Mr Knatchbull was a film director, who received an Academy Award nomination for A Passage to India and his other film credits include Death On The Nile and Murder On The Orient Express. It was he who asked his friend James to take a photograph of him and his wife as they recovered in their hospital beds.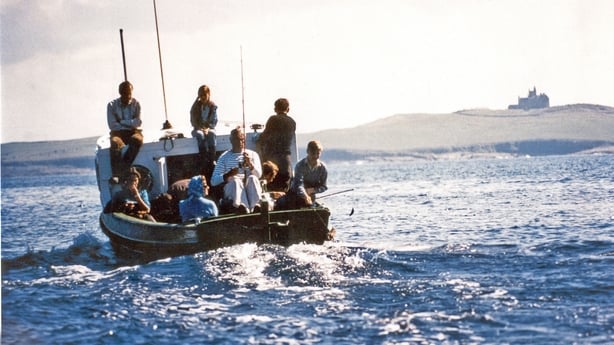 A most hospitable man, I interviewed James Dugdale at his home in North Yorkshire two years ago. He has a huge drum kit in the spacious hallway and photographs of his late wife, Sylvia, in many places.
In keeping with the complex jumble that is history, as well as being the 2nd Baron Crathorne, he is also a cousin of Rose Dugdale.
She was part of an IRA gang that stole paintings valued at £8 million from the Co Wicklow home of Sir Alfred Beit in 1974 and she used a hijacked helicopter when attacking an RUC barracks in Strabane with milk churn bombs.
Patricia would later describe her wounds as "my IRA face-lift." At first, because of the stitches to her face and eyes, she was unable to cry. But when the wounds healed she would cry every day for more than six months.
Remembering those times she would say "I became so overwhelmed by grief for Nicky, who was just on the threshold of his life, that I began to feel guilty that I was not able to grieve for my father, whom I really adored, in the same way. But the world was mourning for him and there was a comfort in knowing that."
When she returned to Ireland 18 years later, in June 1995, after her godson Prince Charles had made an official visit, she brought with her a photograph of Nicky, taken when he was two.
As well as being godmother to Prince Charles, she was a first cousin to Prince Philip and a third cousin to Queen Elizabeth.
When she and her husband, John, married in 1946, Elizabeth was one of the bridesmaids. The following year, when Elizabeth married Philip, Patricia was on bridesmaid duties.
Amanda was one of the seven Knatchbull children who came on those annual family holidays to Classiebawn Castle in Co Sligo.
Her grandfather, Lord Mountbatten, encouraged a relationship with Prince Charles.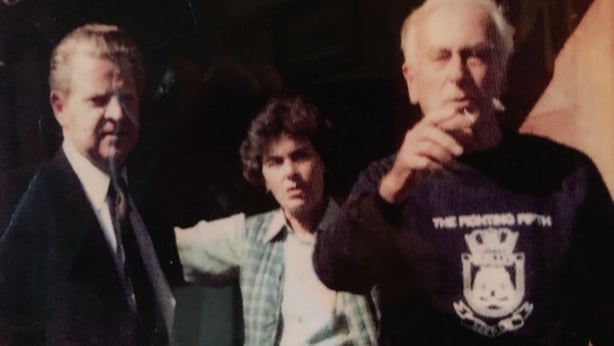 Several accounts suggest Prince Charles proposed to her in the months after the Mullaghmore bombing but she turned him down.
Amanda, who could have married the future monarch, instead became a social worker. She married a writer-cum property-developer, Charles Ellingworth and they have three sons and live in Somerset.
The morning of the Mullaghmore explosion, Castlebar-born Garda Seamus Lohan was stopping motorists in Granard, Co Longford, checking for tax and insurance.
It was a quiet Bank Holiday Monday shift but that changed when he halted a vehicle. The man in the passenger seat seemed calm but the driver shook so much when asked to open the boot he struggled to get the key into the lock.
Gda Lohan sent for his colleague, the station orderly, Garda Gerry Geraghty. They decided to bring the two men in for questioning and while they were in custody, the bomb exploded 70 miles away in Mullaghmore.
Co Monaghan-born Tommy McMahon, the calm passenger, was subsequently convicted for his role in the IRA attack. Traces of paint from the Shadow V boat linked to his clothing were part of the evidence during the Special Criminal Court Trial.
He was released from prison on licence in August 1998 as part of the Good Friday Agreement.
Francie McGirl - the nervous car driver - was acquitted of all charges by the non-jury court. He died from injuries received in a tractor crash in Co Leitrim in 1995.
Those who used a remote control device in Mullaghmore to detonate the gelignite placed on the boat in the small hours have never been convicted. Nor have they ever acknowledged their actions.
Mrs Knatchbull and her family maintained a number of friendships from her period spent in Sligo General Hospital. As a gesture of thanks she invited a number of medics, including the anaesthetist, Tony Heenan and ophthalmologist, Adrian O'Connell to the wedding of her eldest son, Norton, two months after the bombing.
The groom's parents attended the ceremonies in wheelchairs.
Slices of wedding cake were sent to members of the Sligo hospital staff. Patricia continued to correspond with Maureen Gately, the Accident and Emergency sister, even after she retired from Sligo General to live in her native Buncrana.
When researching his book 'From A Clear Blue Sky', Timothy Knatchbull, the twin who survived, turned up at the home of Mary Lowry, one of the nurses who cared for him in Sligo.
Dr Heenan would occasionally travel over to England to visit his former patient and says, that in her 80s, Mrs Knatchbull continued to display the reflexes of a rally driver on the journey from the train station to her home in Kent.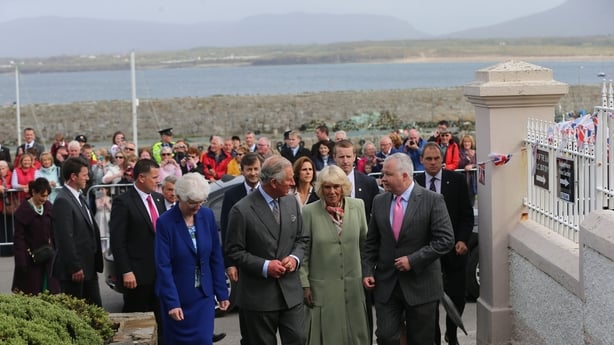 Prince Charles came to Mullaghmore for the first time in May 2015 and retraced the last journey taken by his loved ones in 1979.
Timothy Knatchbull accompanied him through the rooms of Classiebawn Castle. He met with retired Gda Henry, who brought the seven passengers to the small boat and talked to several of those who pulled the dead and injured from the sea.
The day before, in Galway, he publicly shook hands with Sinn Féin leader Gerry Adams.
When asked about the decision of her former bridesmaid, her third cousin and her monarch, to shake hands with Martin McGuinness in 2012, Patricia Knatchbull said: "She was absolutely right to do that. I very much approve of anything that will bring about peace."
Four weeks ago, on 23 June, the funeral service of 93-year-old Patricia Knatchbull, 2nd Countess Mountbatten of Burma was held at Saint Paul's Church in Kensington.
She had died ten days before, surrounded by her family members at her home in Mersham. The mourners included the Queen, the Duke of Edinburgh and her godson, Prince Charles.
There too, having travelled from Sligo, was Caroline Devine, who unlatched the door of Classiebawn Castle and then absented herself to leave the royal visitors their space and their memories in May 2015.
During the service Timothy Knatchbull told mourners his mother had at all times expressed the wish that no one was ever to hold any animosity against Ireland or the Irish people over what had happened to them.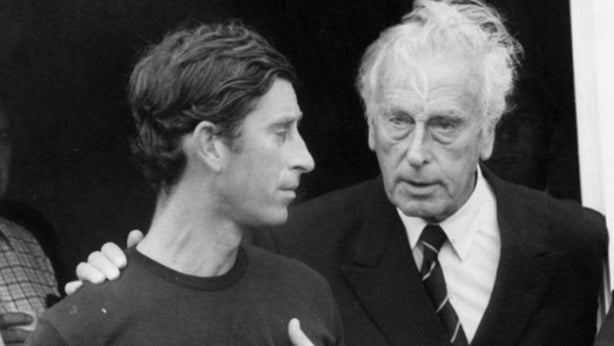 Her husband John predeceased her in 2005. Her only other sibling, younger sister Pamela is still alive and published an impressively-written memoir 'Daughter of Empire: Life as a Mountbatten" in 2015. Their mother, Edwina Ashley, was a prominent wealthy heiress.
"I admired her but never liked her - she had no idea how to play with children, unlike my father", according to Pamela.
Once, in the 1930s when their father was taken up with his responsibilities in the Admiralty, Edwina dispatched her two girls and a nanny to a small hotel in Hungary, two hours east of Budapest. Their mother subsequently lost the note with the details of their address. Almost five months passed before she managed to locate them.
In the final decades of her life, Patricia maintained her involvement in healthcare, children's and bereavement charities. She was a Vice President of the National Society for the Prevention of Cruelty to Children.
On Saturday 29 July, in the Star of the Sea Church, Mullaghmore, Fr Christy McHugh will celebrate a memorial mass.
The attendees will include Philomena Barry and her sons, who worked for the Mountbattens on the Classiebawn Estate. The locals will have their chance to remember the woman who lost a son, a father, a mother-in-law and an innocent Co Fermanagh boy one sunny afternoon in August 1979.
I was a 23-year-old local newspaper reporter on the pier in Mullaghmore soon after the carnage happened 38 years ago. A number of times in recent years I attempted to set up an interview with Patricia, but it was not to be.
(Tommie Gorman is RTE's Northern Editor and producer of the 2015 RTE television documentary 'Remembering Mullaghmore'.)