Six buildings at Dublin City University have been renamed, with three now named after Irish female scientists.
The move is part of the DCU Women in Leadership initiative that was announced by the university last year.
It saw the college pledge to name half of its major buildings after inspiring females.
The three women scientists were leaders in the area of computing, astronomy and crystallography.
Kathleen (Kay) McNulty's name is now on the computing building.
Born in 1921 in Donegal, she was one of the first programmers of the first general-purpose, electronic, digital computer developed in the US in 1946 called the ENIAC. She died in 2006.
The building that is home to the Schools of Chemical Sciences and Biotechnology has been named after Newbridge native Dame Kathleen Lonsdale.
The late crystallographer was to the fore in establishing the science and discovered the structure of the benzene ring by X-ray diffraction methods, a pivotal milestone in organic chemistry.
The postgraduate student block on the Glasnevin campus has been named after the late Mary Brück.
The Meath astronomer and astrophysicist conducted widely-published research into stars, the interstellar medium and the magellanic clouds.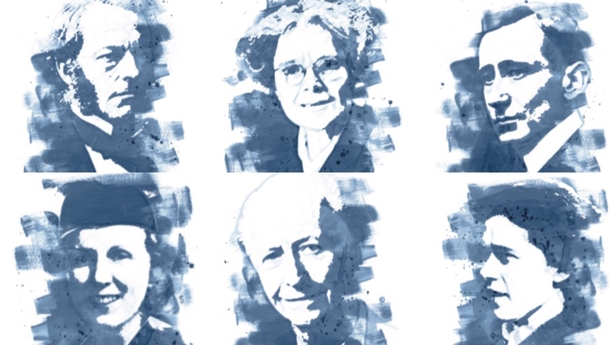 Three other buildings have been renamed after prominent male scientists Sir George Gabriel Stokes, Guglielmo Marconi and Michael J MacCormac.
Some relatives of those after whom the buildings were named were in attendance for today's ceremony.