Ten years ago today the first iPhone went on sale in the United States.
It featured quad-band GSM cellular connectivity with GPRS and EDGE support for data transfer.
Since 2007, Apple has sold more than one billion iPhones.
The iPhone hit its stride in 2008, when Apple introduced the App Store.
It allowed developers to make and distribute their mobile applications, with Apple taking a cut of any revenue.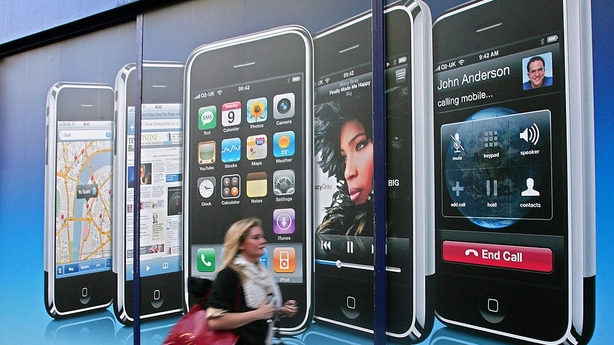 Ten years later, that revenue is a crucial area of growth for Apple, bringing in $24.3 billion last year.
The very concept of the iPhone came as a surprise to some of Apple's suppliers a decade ago, even though Apple, which was led by the late Steve Jobs, had already expanded beyond computers with the iPod.
Fans and investors are now looking forward to the 10th anniversary iPhone 8, asking whether it will deliver enough new features to spark a new generation to turn to Apple.
That new phone may have 3-D mapping sensors, support for "augmented reality" apps that would merge virtual and real worlds, and a new display with organic LEDs, which are light and flexible, according to analysts at Bernstein Research.
A decade after launching into a market largely occupied by BlackBerry and Microsoft devices, the iPhone now competes chiefly with phones running Google's Android software, which is distributed to Samsung Electronics and other manufacturers around the world.
Even though most of the world's smartphones now run on Android, Apple still garners most of the profit in the industry with its generally higher-priced devices.