US President Donald Trump has said that the appointment of a special counsel to investigate Russian links to the 2016 US presidential election was dividing the country.
Speaking at a joint press conference with Colombian President Juan Manuel Santon, Mr Trump said: "I respect the move, but the entire thing has been a witch hunt. I think it divides the country.
"There is no collusion between certainly myself and my campaign, but I can always speak for myself, and the Russians - zero."
Donald Trump says Russia probe hurts 'divides' the US https://t.co/GJKuJrR24R pic.twitter.com/uNqZprwwh2

— RTÉ News (@rtenews) May 18, 2017
Earlier, Mr Trump described the investigation into whether his team colluded with Russia to tilt the 2016 election in his favour as the "greatest witch hunt" in US history.
Mr Trump took to twitter to vent his feelings after former FBI chief Robert Mueller was appointed special counsel with sweeping powers to head the probe.
This is the single greatest witch hunt of a politician in American history!

— Donald J. Trump (@realDonaldTrump) May 18, 2017
Mr Trump's tweet was in contrast to the statement issued last night after the Justice Department announced the appointment, when the president said he looked forward to a quick resolution of the matter.
He again insisted that there had been no collusion between his campaign and "any foreign entity".
He also claimed that no special counsel was appointed "with all the illegal acts that took part in the Clinton campaign".
With all of the illegal acts that took place in the Clinton campaign & Obama Administration, there was never a special counsel appointed!

— Donald J. Trump (@realDonaldTrump) May 18, 2017
Democrats and Republicans alike have praised Mr Mueller's appointment and hailed his integrity and reputation.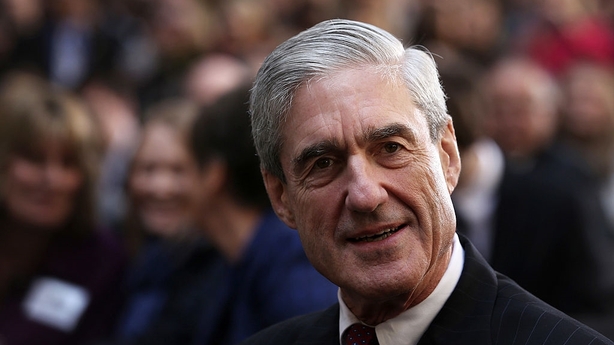 Even so, House and Senate Republican leaders have said they will continue with their own investigations of the Russia matter.
Mr Mueller served ten years as FBI chief under George W Bush and his Democratic successor Barack Obama, who then signed legislation to extend Mr Mueller's FBI term for another two years.
He was succeeded as FBI director by James Comey, who was fired last week by President Trump.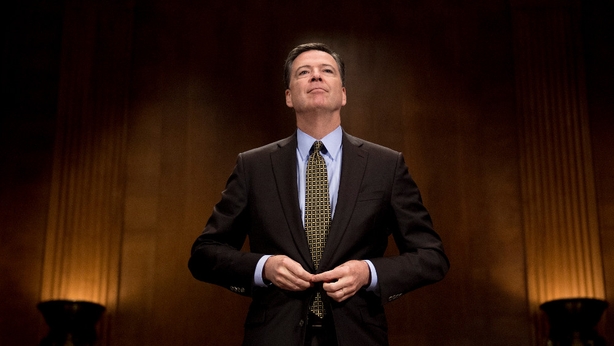 In the wake of his firing, there have been media reports that in February Mr Trump had asked Mr Comey to end an FBI investigation into one of the president's former aides, Michael Flynn.
The reports cited a memo said to have been written by Mr Comey documenting Mr Trump's request.
When asked about whether he had asked about the report at the White House press conference, Mr Trump said: "No. Next question."
Asked at presser if he ever asked James Comey to park the investigation into Michael Flynn, Pres. Trump says: "No. Next question". @rtenews

— Caitriona Perry (@CaitrionaPerry) May 18, 2017
Mr Mueller's appointment as a special counsel came soon after the US Senate Intelligence Committee said it had asked Mr Comey to appear before it, stepping up its investigation of Russia's alleged interference.
There have been calls for months for a special counsel to oversee the investigation into any ties between Mr Trump's campaign team and Moscow.
Mr Mueller took a stand in 2004 when he and then-Deputy Attorney General Mr Comey threatened to resign when the Bush White House sought to reauthorise a domestic wiretapping program that the Justice Department had deemed unconstitutional.