Enda Kenny is today cycling 60km at a charity event in Sligo as almost all his TDs, senators and MEPs believe he is about to begin his last lap as Taoiseach.
They've been wrong before of course, but they believe he will announce on Wednesday evening that he plans to step down as Fine Gael leader, thus sounding the starting gun on a contest to replace him.
In the last few days, the 66-year-old Taosieach has had long chats with old friends around Leinster House.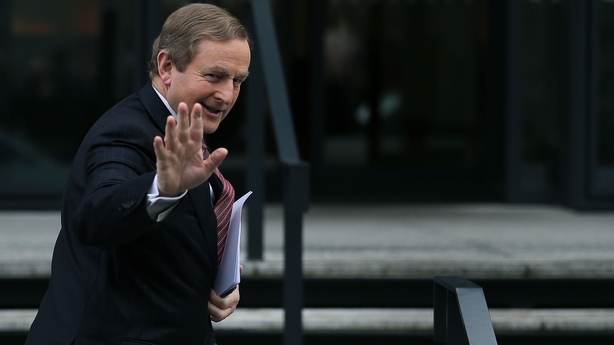 They have been informal and unexpected conversations, with some veteran colleagues beckoned to stay back and talk over a cup of tea.
He has reminisced, joked and spoken too in general terms about the party and its future.
And despite all the uncertainty about his departure plans, those who listened to him at length this week say his demeanour and thoughts were easy to read. One summing it up as follows: "He's going but he doesn't want to go."
The past few weeks have been enjoyable for the Taoiseach. There was the EU summit to set guidelines for the Brexit negotiations, his visit to Canada, the address by EU chief Brexit negotiator Michel Barnier to the Dáil and Britain's Prince Charles' ceremonial call to the Taoiseach's office.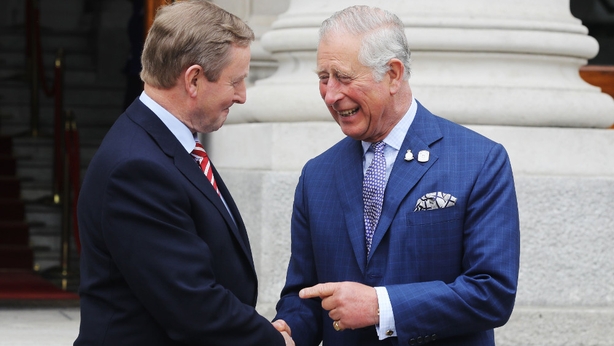 It was not quite Bertie Ahern's long goodbye but there were echoes of it, although Mr Kenny's supporters insist his work in recent weeks has been more purposeful and will leave a positive lasting legacy.
But the undeniable joie de vivre this has triggered around Government Buildings has convinced a very small number of people in Fine Gael that Mr Kenny might just gamble on seeking a few more weeks in office.
This would mean serving as Taoiseach until the Dáil summer recess in early July. "I think he has that idea in his head, but once he takes the weekend to think about it and talks to his wife, he'll decide against it," said one Fine Gael politician.
If that happens and Enda Kenny signals next Wednesday that his time at the helm is ending, it would give the contenders vying to replace him three days to confirm they are running for the Fine Gael leadership.
Aside from the certain runners, Leo Varadkar and Simon Coveney, others such as Tánaiste Frances Fitzgerald and Minister for Education Richard Bruton have not ruled putting their names forward, but it's viewed as unlikely.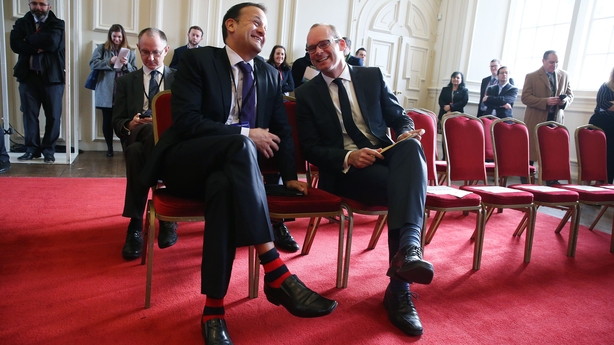 Many within the party had until very recently hoped Minister for Public Expenditure Paschal Donohoe could still be persuaded to run as a middle-ground candidate, but this won't now happen.
A campaign that commences in the middle of next week would mean that the first of four party hustings could take place on Friday 26 May.
Councillors and party members would then get to vote during the June bank holiday weekend, with the contest culminating on 6 June when the parliamentary party would cast their ballots with the result announced later that day.
All going to plan, the new taoiseach would then be ratified by the Dáil a week later on Tuesday 13 June, but it may take a little longer given that Fianna Fáil is likely to seek assurances from the new Fine Gael leader that the confidence and supply arrangement will be fully honoured.
The question as to who that new leader will be is less clear.
Minister for Social Protection Leo Varadkar has, it seems, opened up a lead in the crucial parliamentary party voting bloc which will account for 65% of the total vote.
Councillors will account for 10% and the remaining 25% will be decided by the party's 21,000 members.
Privately confidence is very high among those totting up the numbers for the Dublin West TD. But all are mindful of the overly optimistic numerical calculations of Mr Varadkar and others during the 2010 leadership heave.
Mr Coveney's supporters point to the fact that in Mr Varadkar's home patch in the capital city, TDs such as Kate O'Connell, Maria Bailey and Sean Barrett and Senator James Reilly are backing the housing minister.
And in keeping with the generally polite nature of the push against the Taosieach, one of Mr Coveney's key campaigners said: "Our supporters are respectfully quiet until the Taoiseach announces a date."
They make the charge too that Mr Varadkar has promised more ministries than there are to go around.
This is vehemently rejected by those canvassing for the social protection minister who claim they have been given no assurances of ascending to high political office.
Although it's been a well mannered affair publicly up to this point, senior party members fear this will inevitably become a bitter leadership race.
They reference the John Bruton and Alan Dukes' joust of 30 years ago. It sowed seeds of division in the party that lingered for more than a decade.
In the words of one Fine Gael politician who worked through that period, "It's the same feeling again, and the losing side are going to be wounded and unsettled for years to come."