Snap Inc shares have plunged after the owner of Snapchat reported slowing user growth and revenue in its first earnings report as a public company, missing Wall Street's estimates as it competes with copycat messaging apps.
Its shares tumbled 23% in after-hours trading to wipe some $6 billion from Snap's market value, a humbling reversal for the company after its red-hot March initial public offering, which was the biggest for a US tech company since Facebook in 2012.
The stock fell to $17.66, only just above its IPO price of $17.
Today the company's shares are over 20% lower in trading in New York.
Some investors were hoping Snap would surprise them with big numbers in its first quarterly report, BTIG analyst Richard Greenfield said.
"The fact that they failed to live up to expectations, let alone exceed them, disappointed people," he said.
The performance echoed slides in Facebook and Twitter after they posted debut scorecards following their IPOs. Twitter shares cratered 24% the next day, while Facebook's tumbled 11%, still the biggest-ever one-day losses for both.
Snap said its daily active users (DAUs) rose 36.1% to 166m in the first quarter from a year earlier, marking a slowdown from the 47.7% rise for the fourth quarter and 62.8% jump for the third quarter that the company reported in its IPO filing.
JPMorgan had expected Snap's DAUs to hit 169m in the first quarter, while Monness, Crespi, Hardt & Co Inc pegged them even higher at 173m.
Snap's March IPO priced above the company's target range as investors put aside concerns about a lack of profits and voting rights to get a piece of the action.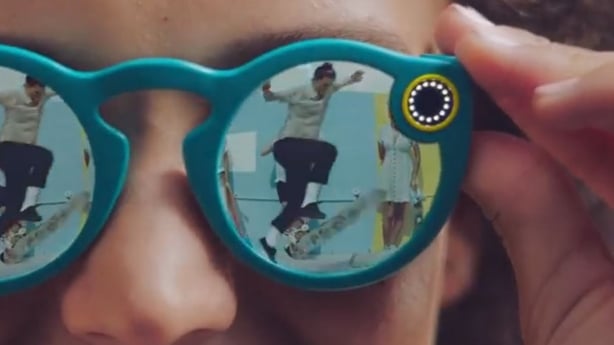 The IPO raised $3.4 billion and gave the company a market valuation of roughly $24 billion, and shares surged 44% in their first day of trading.
Facebook, which made a $3 billion bid for Snapchat in 2013, has upped the ante by offering camera-related features similar to Snap on its platforms, including Instagram and WhatsApp.
The company said in April that Instagram Stories alone had reached 200m daily active users.
Snap Chief Executive Evan Spiegel, who received a stock-based bonus worth nearly $600m for taking the company public, shrugged off imitations when asked about Facebook by an analyst on a conference call to discuss earnings.
"If you want to be a creative company, you've got to get comfortable with and enjoy the fact that people are going to copy your product if you make great stuff," he said.
Making a comparison to the search industry, Mr Spiegel added: "Just because Yahoo has a search box doesn't mean they're Google."
Snapchat's growth was faster than Facebook, however, which said its overall daily user base grew 18% year-over-year in the first quarter, as well as Twitter, which reported growth of 14% in DAUs from a year earlier.