The funerals of a pregnant woman and three children who died in a fire in Clondalkin last Wednesday have taken place in Shankill, Co Dublin.
Annemarie O'Brien, 27, who was seven months pregnant, died in the apartment fire along with her two-year-old daughter Paris and their cousins, four-year-old Jordan and Holly, three.
Jordan and Holly's mother Biddy O'Brien remains in a critical condition in hospital following the blaze.
She and her children had been visiting Annemarie O'Brien when the fire took hold.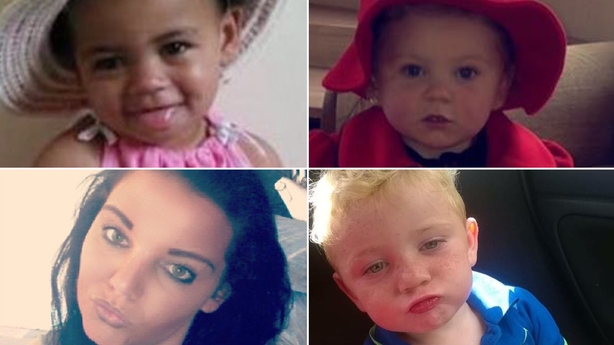 Annemarie and her children were living in an apartment block in Clondalkin that offers supportive housing to women in post-crisis situations.
Funeral mass took place at St Anne's Church, Shanganagh Road, Shankill followed by burial in Springfield Cemetery in Bray.
Two hearses arrived ahead of the mass at St Anne's.
In the first were the bodies of Annemarie, her unborn son AJ, and her daughter Paris in two white coffins.
In the second, also in white coffins, were the bodies of Jordan and Holly.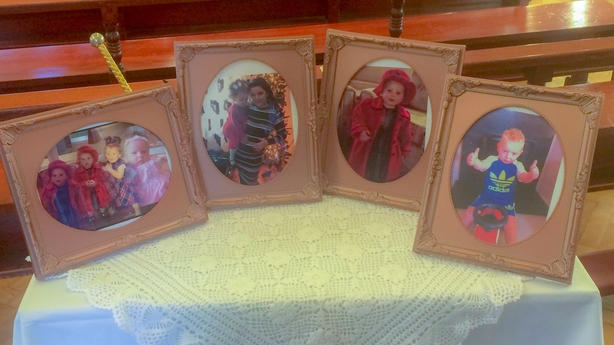 The mourners at today's funeral included Sean Patel, Annemarie's partner and the father of Paris and AJ.
Holly and Jordan's father Jamie McGinn , Biddy O'Brien's husband, also attended the funerals.
Chief celebrant was Fr John O'Connor, assisted by Fr O'Driscoll of the Parish of the Travelling People.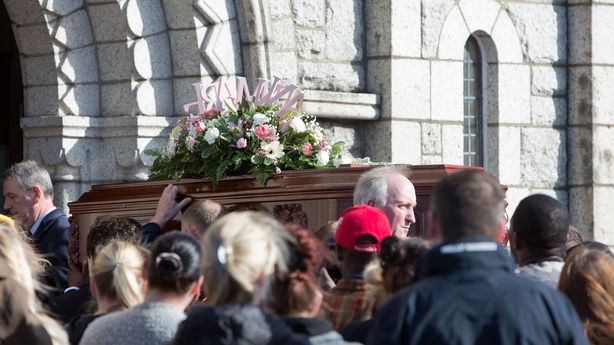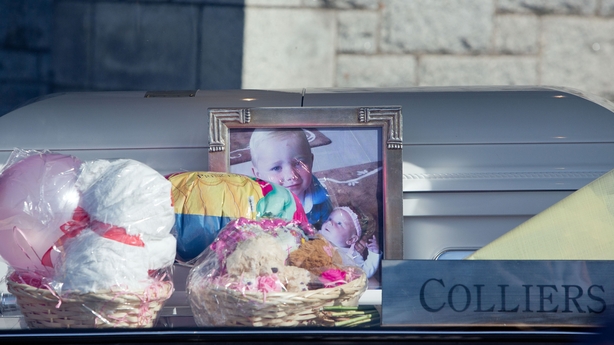 Fr O'Connor married Jamie McGinn and Biddy O'Brien and today he told the congregation that this is not the first time the O'Brien family have suffered heartbreak.
He said Pope Francis has said that Jesus keeps his best soldiers for the toughest battles. He said they are not alone as Christ is with them and as Travellers they are part of a strong and noble tradition.
The President was represented by his Aide de Camp Colonel Michael Kiernan.