A man has been sentenced to nine years in prison for killing his friend during an argument over a pedigree chihuahua.
Wayne Cluskey, of Mooretown, Ratoath, Co Meath was found not guilty of murder but guilty of the manslaughter of Christopher Nevin at Tailteann Road, Navan on 19 November 2015.
His co-accused Josh Turner was convicted of murder and sentenced to life in prison last week.
There were heated scenes in court as the sentence was read out and Mr Nevin's wife, Lisa, had to be taken out of the court.
She shouted: "Nine years, and I never get to see his face again."
Earlier, she interrupted Mr Justice Patrick McCarthy to say she did not want an apology from Cluskey.
Mr Justice McCarthy said the appropriate sentence for what Cluskey did would be 12 years but he was reducing it to nine having taken into account his offer of a guilty plea to manslaughter before the trial began.

He said the jury's decision meant that they accepted that Cluskey believed he was using reasonable force in self defence when he took an axe from the back of his car and ran into Mr Nevin.
He said CCTV shown to the trial showed that there was a confrontation between Turner and Mr Nevin.
Mr Nevin was holding a hatchet and shouting at Turner.
However, Justice McCarthy said there was no need for Cluskey's intervention because there was some distance between Turner and the deceased.
During the trial the court heard that Turner had loaned Mr Nevin a male chihuahua to breed with three female chihuahuas but only one of the dogs became pregnant.
A dispute arose over what Turner would be paid.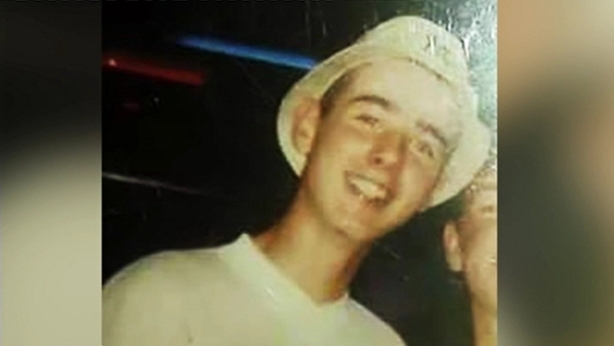 In his evidence during the trial Turner said that Mr Nevin had agreed to pay him and that is why he and Cluskey drove to another friend's house to see the deceased that day.
The court heard that Mr Nevin was holding a hatchet and during a heated debate between the two men Cluskey got out of the car with an axe.
During the row Cluskey dropped the axe and Turner picked it up and hit Mr Nevin several times.
Cluskey picked up the hatchet and struck Mr Nevin twice on the body.