The man accused of the murder of Gareth Hutch, who was shot dead getting into his car outside his home in Dublin, has been sent forward for trial to the Special Criminal Court.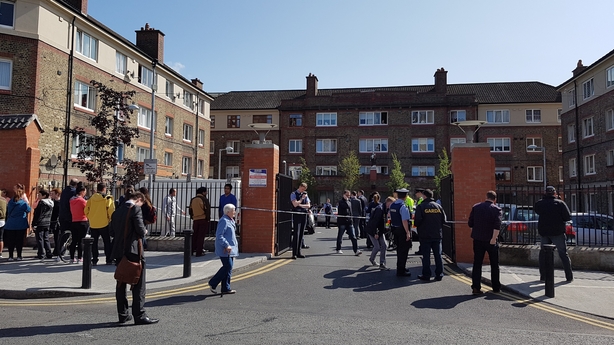 The 35-year-old, a nephew of Gerry "the Monk" Hutch, was shot dead outside Avondale House flats, on North Cumberland Street in inner city Dublin on the morning of 24 May last year.
Thomas Fox, 29, who has an address at Rutland Court, in north inner city Dublin, was charged last year with unlawful possession of a Makarov 9mm handgun at Avondale House on 23 May, a day before the shooting.
He had been initially refused bail by Dublin District Court on 1 June and was remanded in custody.
Last month he was further charged with the murder of Mr Hutch while the firearms charge was struck out following submissions from defence solicitor Eoin Lysaght.
The district court heard he replied "not guilty" when the new charge was put to him and there was an application for him to be remanded in custody.
Today he appeared at Cloverhill District Court to be served with a book of evidence.
Judge Kathryn Hutton granted the Director of Public Prosecution's request to order that he was being returned for trial to the non-jury Special Criminal Court.
The district court had heard earlier that the investigation involved the examination of 5,000 hours of CCTV.
Mr Fox is one of two people before the courts in connection with the shooting of Mr Hutch.
Mary McDonnell, 43, with an address at Avondale House, North Cumberland Street is accused of withholding information from gardaí investigating the murder.
She is accused of failing without reasonable excuse to disclose information to gardaí, as soon as was practicable, information she knew or believed might be of material assistance in securing the apprehension, prosecution or conviction of any other person for a serious offence.
The charge is under Section 9 of the Offences Against the State Act and the offence is alleged to have happened at an address at Avondale House on 24 May last.
She is on bail and will face her next court appearance later this month.