Bank of Ireland customers have been warned not to act on a hoax text message that claims their online access has been frozen and prompts them to click a link in order to unlock it.
The banks says the SMS-based mobile variant of phishing or Smishing is from scammers, and should be deleted.
The company says its systems have not been hacked and customer data remains secure.
The message, reportedly received by a number of BoI customers, states: "Your BOI online access has been locked for security reasons."
It then prompts the user to confirm their details by clicking on a bit.ly link.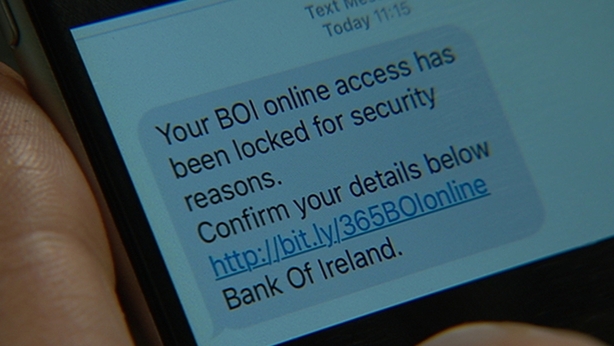 In such cases, clicking on the link usually either brings the user to a page where they are asked to submit personal data, or causes malicious malware to be downloaded.
The bank says because the message is coming from scammers outside the bank, it has no idea how many customers may have received it.
It also cannot say how many people have reported having received it.
'Smishing' happening on regular basis, bank says
"Suspicious SMS 'smishing', can be in circulation at any time, and customers bring these to the attention of the Bank on an ongoing basis," Bank of Ireland said in a statement.
The bank added that it never requests that customers give full personal log on either over the phone in an SMS or online, in an unsolicited manner.
The bank also recommends that if a user receives such a message they:
Do not click any links or open any attachments
Do not input any personal / account information even if it appears to be from Bank of Ireland
Forward the email to 365security@boimail.com immediately
Then delete it without clicking on any links or attachments
Anyone with further concerns is asked to contact the bank on 1890 365 365.