Seven people have died in Ireland from flu this season.
The Health Protection Surveillance Centre has reported a high number of hospital admissions amid the influenza outbreak across the country from the end of December up to 1 January.
In its weekly report, the HPSC said those aged 65 and older are most affected and influenza-like illnesses are particularly widespread in the east, southeast and south.
There were 341 cases of confirmed flu in the last two weeks of 2016, with 270 hospitalisations.
Fifteen patients with flu were admitted to critical care units, with the majority aged 65 and older.
There were two paediatric cases reported so far this season.
All the fatalities were in cases of patients aged 60 or over.
The HPSC said the average uptake of the flu vaccine amongst healthcare workers is at 28%, which is up from 22.5% for last season, and the highest uptake was amongst medical and dental staff.
The lowest uptake was amongst nursing staff.
Internationally, influenza is continuing to increase across Europe.
The Health Service Executive has warned that levels of influenza and respiratory illness have almost doubled across the country over the past two weeks and urged those at risk who have not yet done so to get vaccinated.
The predominant flu strain is AH3 which is affecting mostly older people rather than younger age groups.
Earlier this week a record high of 612 patients were admitted for care on trolleys in hospitals around the country.
Minister for Health Simon Harris said no one could have predicted the outbreak of influenza seen in the past few weeks and hospitals were facing a "challenging time".
Tallaght Hospital issued a statement this evening asking people to avoid visits to the Emergency Department if possible.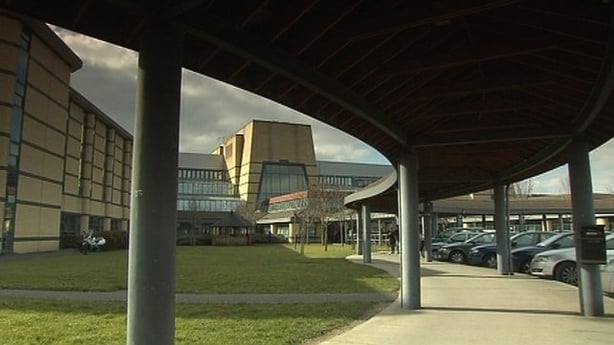 "Tallaght Hospital has the biggest emergency department in the country (adult and paediatric combined) and has been under sustained pressure over the past number of days due to a 10% increase in overall adult ED attendances with a 22% increase in patients over 75 years of age presenting, compared to the same period last year," said the statement.
"In addition the hospital has a higher than normal number of delayed discharges, which is further reducing available bed capacity.
"Given the above factors, the hospital is asking the public to avoid making any unnecessary visits to our Emergency Department at this time and to attend their GP in the first instance where appropriate," said the statement.
Tallaght Hospital activates its full capacity protocol, with non-urgent elective activity cancelled.

— Fergal Bowers (@FergalBowers) January 7, 2017