Former US astronaut and the first American to orbit the Earth John Glenn has died aged 95.
Mr Glenn was a US Marine and one of the Mercury Seven test pilots selected by NASA in 1959 to become the United States' first astronauts.
In 1962 he flew the Friendship 7 mission and became th first American to orbit the Earth. He was the last surviving member of the Mercury Seven pilots.
In 1998 he he became the oldest person to fly in space when at the age of 77 he flew on the Discovery Space Shuttle mission.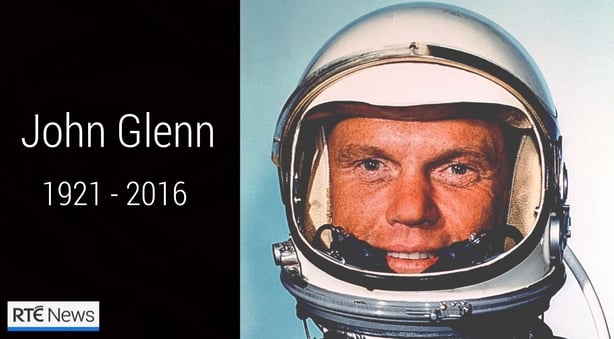 The former astronaut had been admitted more than a week ago to the Ohio State University's James Cancer Hospital, according to the John Glenn College of Public Affairs.
"John Glenn is, and always will be, Ohio's ultimate hometownhero, and his passing today is an occasion for all of us to grieve," Ohio Governor John Kasich said in a statement tonight.
Mr Glenn was credited with reviving US pride after the Soviet Union's early domination of manned space exploration.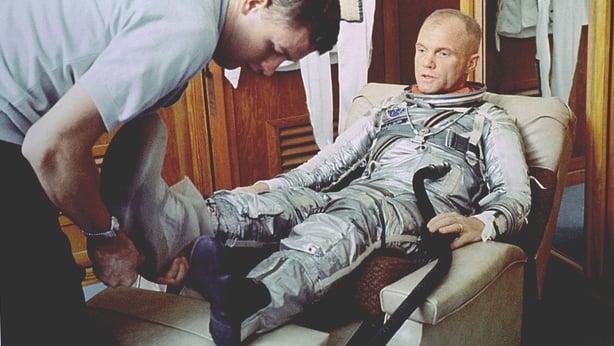 His three laps around the world in the Friendship 7 capsule on 20 February 1962, forged a powerful link between the former fighter pilot and the Kennedy-era quest to explore outer space as a "New Frontier."
As the third of seven astronauts in NASA's solo-flight Mercury program to venture into space, Mr Glenn became more of a media fixture than any of the others and was known for his composure and willingness to promote the program.
Mr Glenn's astronaut career, as well as his record as a fighter pilot in World War II and the Korean War, helped propel him to the US Senate in 1974, where he represented his home state of Ohio for 24 years as a moderate Democrat.
But his star was dimmed somewhat by a Senate investigation of several senators on whether special favours were done for amajor campaign contributor. He was cleared of wrongdoing.
Mr Glenn's entry into history came in early 1961 when fellow astronaut Scott Carpenter bade him "Godspeed, John Glenn" just before the Ohio native was rocketed into space for a record-breaking trip that would last just under five hours.
"Zero-G (gravity) and I feel fine," was Mr Glenn's succinct assessment of weightlessness several minutes into his mission."... Oh, and that view is tremendous."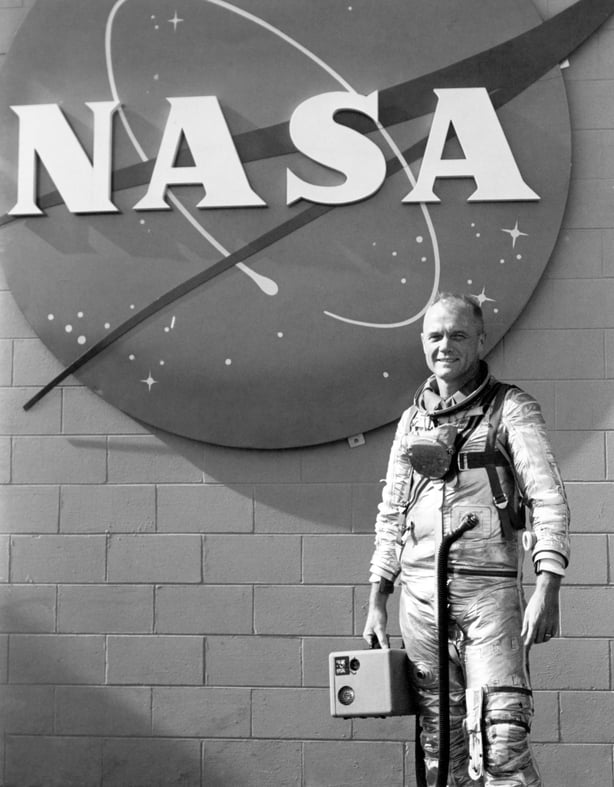 After splashdown and recovery in the Atlantic, Glenn was treated as a hero, addressing a joint session of Congress and being feted in a New York ticker-tape parade.
His experiences as a pioneer astronaut were chronicled in the book and movie "The Right Stuff," along with the other Mercury pilots. The book's author, Tom Wolfe, called Mr Glenn "the last true national hero America has ever had."
"I don't think of myself that way," Mr Glenn told the New YorkTimes in 2012 to mark the 50th anniversary of his flight.
"I getup each day and have the same problems others have at my age. As far as trying to analyse all the attention I received, I will leave that to others."
Glenn's historic flight made him a favorite of President John Kennedy and his brother Robert, who encouraged him to launch a political career that finally took off after a period as a businessman made him a millionaire.