The family of a woman who was stabbed to death while she was a patient in a psychiatric hospital has called for a review of patient safety.
In a victim impact statement, Maria O'Brien's sons said she should have been kept safe while in treatment.
Earlier this month Paul Cuddihy was found not guilty of murder by reason of insanity after a trial at the Central Criminal Court.
The 38-year-old was in the grip of a severe and profound psychiatric illness when he stabbed Ms O'Brien more than 100 times at a hostel-type unit attached to St Otteran's Psychiatric Hospital in Waterford City on 5 September 2014.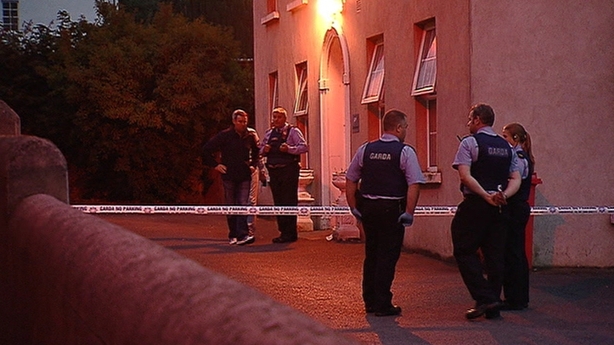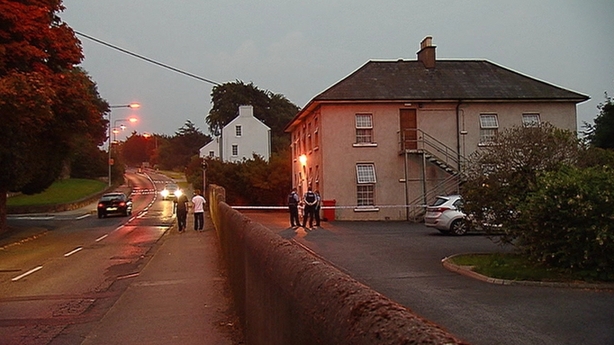 He had been diagnosed with paranoid schizophrenia some years earlier.
Another patient sustained multiple stab wounds during the incident along with three nurses who were also attacked.
The case had been adjourned until today to allow time for the preparation of reports before the court made final orders relating to Mr Cuddihy's detention and treatment at the Central Mental Hospital.
After hearing evidence about his ongoing need for treatment, Mr Justice Patrick McCarthy committed Mr Cuddihy to the Central Mental Hospital.
The judge said it was "a very tragic case".
Today the court was told Mr Cuddihy continues to suffer from delusions and had little insight into his condition and shows no remorse.
He remains dismissive of the need for treatment and rejects the notion that he is suffering from a mental disorder.
The judge was told he has made very little progress in treatment.
Afterwards, Ms O'Brien's son Patrick Halley called for a review of safety procedures and protocols in psychiatric hospitals.
In his victim impact statement, Mr Halley described her as a vulnerable person who was very caring.
He said he accepted that Mr Cuddihy was suffering from a mental disorder but he could never forgive him.
He said his mother was very caring and would do anything for anyone.
"She loved all her family especially her children. Her last words were 'remember the children'", he said, adding that she would be very much missed by her family.
Mr Halley said he had more to say about what happened to his mother but was informed he was not allowed to say it in his victim impact statement in these proceedings.
The judge said there was no restriction on what he could say but it had to be agreed in advance.
The family is taking separate legal action against the Health Service Executive.
In a second victim impact statement read to the court, Ms O'Brien's other son, Richard O'Neill, said he was angry at the circumstances of his mother's death and said she and other patients "should have been more safe".
Ms O'Brien's brother Joe O'Mahony described his trauma and shock after her death and how he feels guilty for not being able to protect her.
He said his sister was improving while in psychiatric care and they would now never know what life would have held for her.
During the trial, the jury was told that another resident of the house heard Ms O'Brien screaming but ignored it at first.
When it persisted she went downstairs to find Ms O'Brien covered in blood and Paul Cuddihy standing at the door. She ran past him and out the front door to alert nursing staff.
Nurses who responded went to the house to find Mr Cuddihy standing over another resident with a knife.
They tried to calm him down but he then attacked them. They made their way to the main hospital and locked the doors.
He followed them but gardaí arrived a short time later.
The court also heard from Deputy State Pathologist Dr Michael Curtis who said that Ms O'Brien died after suffering more than 100 knife wounds to her head and face.
Mr Cuddihy pleaded not guilty to murder by reason of insanity.
He also pleaded not guilty by reason of insanity to assault causing harm to the other resident and the nurses.
Two forensic psychiatrists gave evidence to the trial and said Mr Cuddihy was suffering from paranoid schizophrenia and his judgement was grossly impaired. They said he did not know what he was doing was wrong and would not have been able to stop himself.
They said he had a long history of psychiatric illness and had first been diagnosed some 14 years previously.
He also had a history of violence and had previously attacked his father while suffering from delusions.
Under the Criminal Law, Insanity Act, a verdict of not guilty by reason of insanity should be brought when a person is unable to refrain from their actions or unable to understand what they are doing due to a mental illness.