A former Church of Ireland volunteer has been sentenced to 13 years in prison for sexually abusing 14 boys over a period of 40 years.
77-year-old Patrick O'Brien from Knocklyon Road in Templeogue pleaded guilty to 51 sample charges out of a total of 159 abuse offences.
He abused his victims at numerous locations in Kildare, Westmeath, on his boat in Galway and at St Patrick's Cathedral in Dublin while people were in church.
The boys were aged from seven to 16.
Judge Melanie Greally described O'Brien as a predatory serial sex abuser.
She said no place or occasion was safe, no relationship valued and even the children's homes and bedrooms offered no protection.
Abuse survivor criticises St Patrick's Cathedral
Some readers may find the content in this article disturbing
Even though he was once caught and convicted in 1989, he continued to abuse and rape children for another 25 years.
He sexually abused children in the electrical room at St Patrick's Cathedral while people prayed in the Church.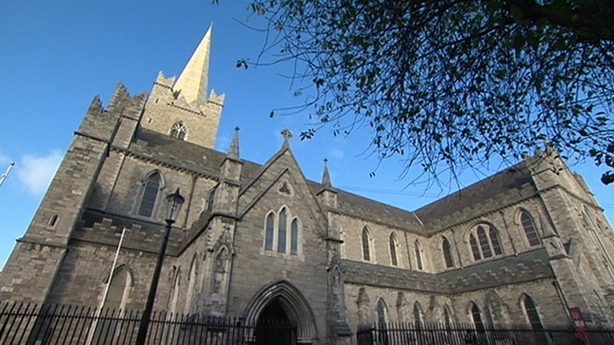 O'Brien also committed his crimes on his boat in Loughrea, in his car taking children for drives, in the car wash hidden by the foam, and in the places where children have a right to believe they are safe - such as their homes, their grandparents' homes, their parents' bedrooms and their own bedrooms.
He was arrested in March 2014 and subsequently admitted what he had done, as far back as 1974.
All his victims were boys and all but one of them was abused and raped on numerous occasions.
O'Brien manipulated and controlled his victims, befriending their parents and guardians to gain access to them, coercing and threatening them to "keep their little secret".
To his younger victims he gave sweets and treats while the older teenagers received cigarettes, alcohol and even driving lessons.