A senior public union official has said there is no prospect of the Lansdowne Road Agreement running to its full term and described the proposed garda pay deal as a "game changer".
The General Secretary of the Public Service Executive Union and Secretary of the Public Service Committee of the Congress of Trade Unions said the Government now had to increase the rate of pay restoration to public servants.
Speaking on RTÉ's This Week, Tom Geraghty said there was no prospect of the LRA running to its full term because the Government has offered pay increases to public servants who are outside the public service pay agreement.
Fianna Fáil's public expenditure spokesman Dara Calleary said his party wants the Government to say how it is going to pay for the proposed Garda pay deal, and also wants to protect the recent increased investment in public services.
He said he did not believe the deal breached the LRA in spirit, however, he said the Public Service Commission needed to quickly address, on a sustainable basis, the growing expectations for public service pay increases.
The Minister for Public Expenditure and Reform is to invite public sector unions to talks next week to consider the ramifications of the garda pay recommendation.
The Labour Court recommendation is expected to cost significantly more than the €30 million originally provided in an offer rejected by the Garda Representative Association, which represents 10,500 rank and file gardaí.
A planned strike by both the GRA and the Association of Garda Sergeants and Inspectors last Friday was called off as both groups consider the recommendation.
Speaking on RTÉ's The Week in Politics, Minister for Health Simon Harris said Paschal Donohoe would be calling in key stakeholder unions to ascertain their views and make the Government's views clear.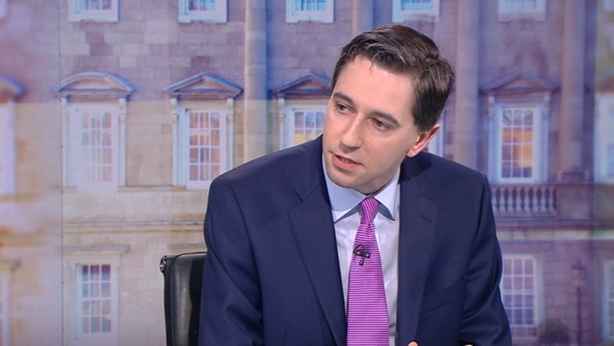 He said the Labour Court recommendation had thrown up huge challenges.
Mr Harris added that there was not a huge pot of money available and it would be considered at Cabinet this week.
He also insisted that the Government will stay within the LRA, which he said had always provided the flexibility to deal with sector-specific issues.
Fianna Fáil's education spokesperson Thomas Byrne said if pay was increased then services would have to be cut, adding that his party backed the LRA.
The Lansdowne Road Agreement was negotiated to reverse pay and pension cuts for public service workers imposed since 2008. It extends the Haddington Road Agreement until 2018.