The newly-appointed Secretary General of the United Nations, has said it breaks his heart to see the suffering of the Syrian people.
Former Portuguese prime minister Antonio Guterres will replace Ban Ki-moon who steps down on 31 December after ten years as UN chief.
Speaking after his formal appointment by the UN General Assembly, Mr Guterres said that ending the civil war in Syria would be his biggest challenge.
He said the world's major conflicts were linked to Syria and that global leaders should understand there was a shared interest in ending the war there.
We need your consent to load this rte-player contentWe use rte-player to manage extra content that can set cookies on your device and collect data about your activity. Please review their details and accept them to load the content.Manage Preferences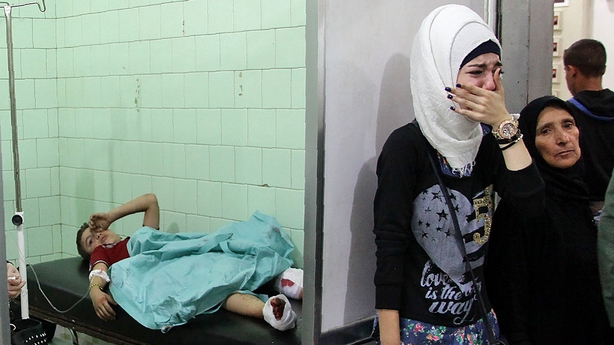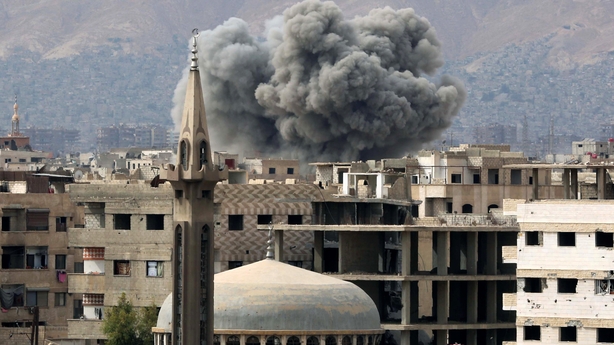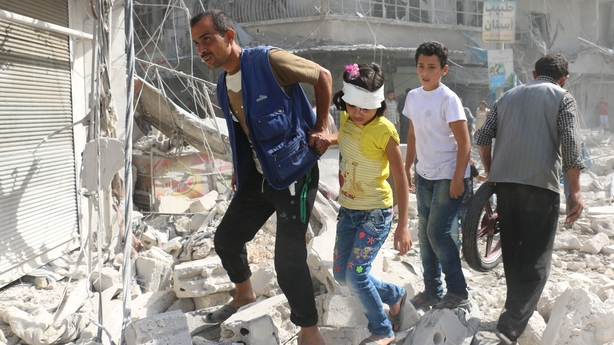 Meanwhile, Syrian president Bashar al-Assad said the Syrian army's capture of Aleppo, which has come under renewed bombardment in an effort to seize its rebel-held sector, would be "a very important springboard" to pushing "terrorists" back to Turkey.
Rescue workers said that Syria's military backed by Russian warplanes had killed more than 150 people in eastern Aleppo this week, in support of its offensive against the city.
Rising casualties in Aleppo, where many buildings have been reduced to rubble or are lacking roofs or walls, have prompted an international outcry and a renewed diplomatic push, with talks between the United States and Russia planned for tomorrow.
Assad: Taking Aleppo from rebel forces would be a springboard for Syria's army to 'push the terrorists to Turkey' or 'to kill them.' pic.twitter.com/YGWA1Gn6Sw

— RTÉ News (@rtenews) October 14, 2016
"You have to keep cleaning this area and to push the terrorists to Turkey, to go back to where they come from or to kill them. There's no other option," Mr Assad said in an interview with Russian tabloid Komsomolskaya Pravda.
"Aleppo is going to be a very important springboard to do this move," he added.
As the air strikes and shelling of the city's east intensified after a brief period of relative calm, Syria's government approved a United Nations plan to allow aid convoys into the most besieged areas of Syria, with the exception of Aleppo.
Syria's civil war, now in its sixth year, has killed 300,000 people and left millions homeless while dragging in regional and global powers as well as inspiring jihadist attacks abroad.
Mr Assad is backed by the Russian air force, Iran's Revolutionary Guards and an array of Shia militias from Arab neighbours, while Sunni rebels seeking to oust him are backed by Turkey, the United States and Gulf monarchies.
Mr Assad also told the newspaper that the country's civil war had become a conflict between Russia and the West.
US Secretary of State John Kerry and Russian Foreign Minister Sergei Lavrov are due to meet in Switzerland tomorrow to resume their effort to find a diplomatic solution along with counterparts from some Middle Eastern countries.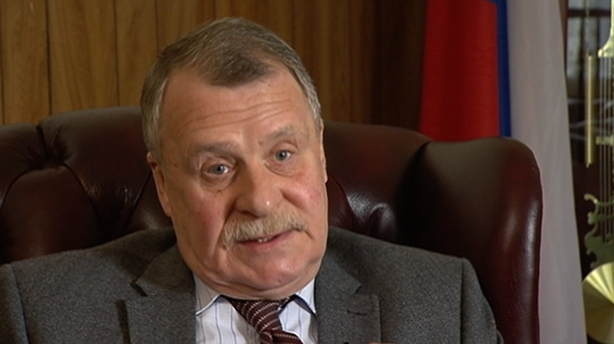 Russia's ambassador to Ireland 'hopeful' for talks
the Russian ambassador to Ireland has said he hopes that the Syria talks this weekend could be a push for a process of stabilisation and the beginning of a political process.
Speaking on RTÉ's News at One, Maxim Peshkov said both sides tried for a ceasefire twice before and it failed, and that is because of the other side breaking the truce.
He said Russia should not to be blamed for the bombing of a UN convoy in Aleppo in September, insisting it was not carried out by Russian or Syrian forces.
"It is not a secret that an American military drone was in the zone. So why don't they show this evidence of bombing or shooting or firing or something? We are not to be blamed on this."
Responding to a possible investigation into Russia being involved in what amounts to war crimes, Mr Peshkov said that "this kind of investigation must be open, and independent, without any speculation. Only a court or judge can say this is a war crime or this is not a war crime."