Three men have been jailed for life for the murder of a pensioner in Co Offaly over two and a half years ago.
Thomas Dooley, 64, was attacked and beaten to death with a baseball bat in his home in Edenderry in the early hours of 12 February 2014.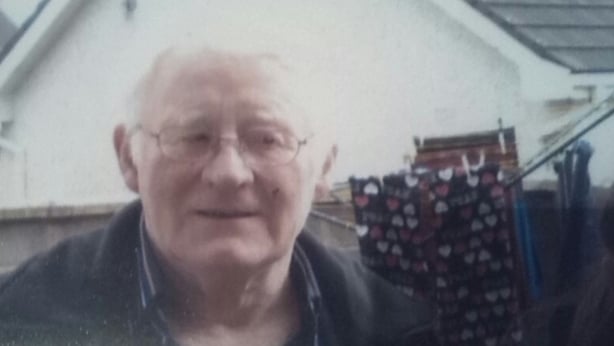 Sean Davy, Matthew Cummins and James Davy all pleaded not guilty but after a 19-day trial at the Central Criminal Court a jury convicted each of them of murder in August.
They had been drinking and taking drugs at a party in Edenderry into the early hours of 12 February 2014 before they were thrown out for vandalising the house.
Later, at around 5am, they climbed through a window of Mr Dooley's home and told him they were going to stay there drinking for a while.
They subsequently attacked the 64-year-old leaving him with severe head injuries and broken ribs.
They then tried to burn Mr Dooley's body.
His body was not found until four days later, by concerned neighbours.
In a victim impact statement, the Dooley family said they were horrified and shocked at the cruel and heartless way his life was taken.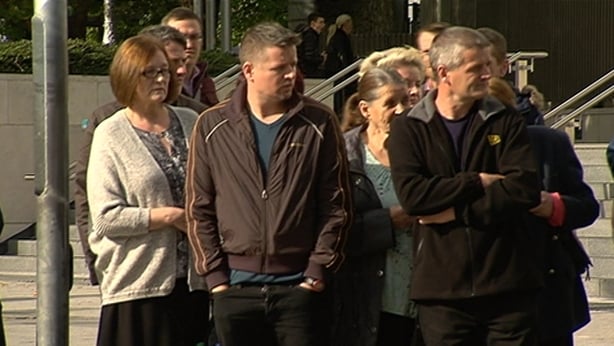 The family said they were horrified by the cruelty of his death and hoped no family would have to go through what they have endured.
They will always remember that terrible day and they never got to say goodbye, the family added.
Ms Justice Margaret Heneghan described it as a brutal, motiveless attack on a defenceless elderly man.
She sentenced all three men to the mandatory term of life in prison.
All three have previous convictions for various offences including burglary and violent crime. Cummins has 69 previous convictions, including six for arson and 25 for burglary.