In a radical policy shift, the Catholic bishops in Ireland are to organise a Day of Prayer for the survivors and victims of clerical sexual abuse on the first Friday of Lent next year.
It is to take place on 3 March 2017.
In a statement issued following their regular autumn meeting in Maynooth, the hierarchy said the move is in response to a recent request by Pope Francis to bishops' conferences around the world.
The papal initiative was at the behest of his Commission for the Protection of Minors (CPM).
The move indicates a major change in attitude on the part of the Irish bishops' conference.
At the turn of the millennium it rejected a proposal from the late Fr Martin Tierney, a priest of the Dublin diocese, to organise a similar event.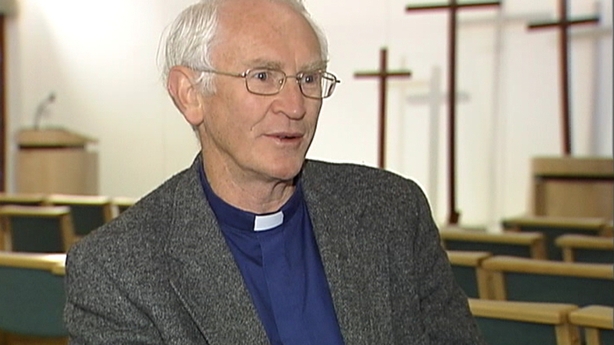 Welcoming today's decision, abuse survivor and CPM member Marie Collins recalled that the closest any Irish bishop came to endorsing the Tierney proposal was in 2011 when Archbishop Diarmuid Martin organised a liturgy of lament and repentance for victims and survivors of clerical child sexual abuse.
Meanwhile, Fr Michael Mernagh said that prayers can be an easy way out as they do not make great demands on people to acknowledge the sins of the past and atone for them.
In 2009, the Augustinian friar made a walk of atonement from St Colman's Cathedral in Cobh, Co Cork to Dublin's Pro Cathedral during the abuse crisis surrounding Cloyne's then bishop John Magee.
Speaking to RTÉ News, he said: "Those who want to atone need to feel the pain of taking action to provide redress to the abused."
He also said he believed more religious properties should be released to the State by the 18 religious orders and congregations who were covered by a controversial indemnity scheme negotiated in 2002.
The then Bertie Ahern-led administration limited the orders' contribution to the State's redress bill to €128m.
The Irish Times has recently calculated that, following supplementary payments by the religious orders made on foot of controversies following the publication of the Ryan Report in 2009, the congregations are still €245m short in their contribution to the €1.5bn bill.
Fr Mernagh acknowledged that legal difficulties still exist, as much of the religious property concerned is tied up in charitable trusts which mean they must be used for specific purposes.