Minister for Housing Simon Coveney has described a 32% increase in the number of people sleeping rough in Dublin city centre as shocking.
The Dublin Simon Community has recorded the highest-ever number of rough sleepers with 168 people on the streets overnight.
The charity covered just the core city area, with another 60 people sleeping on the floor of the Merchants Quay Cafe.
Dublin Simon Community CEO Sam McGuinness said it is impossible to count the number of people sleeping rough in the Phoenix Park.
The 32% increase over the last year means that figures are now higher than the previous peak in 2014.
Minister Coveney said the State has a responsibility to help people in incredibly vulnerable positions.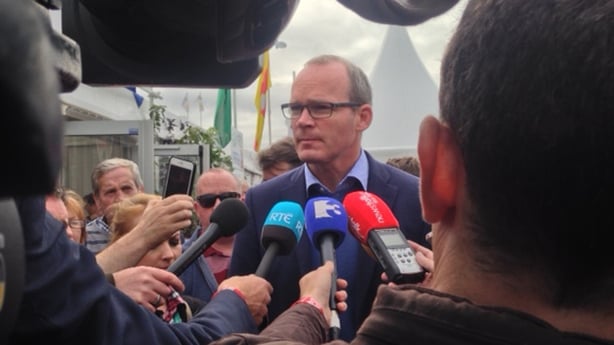 Emergency accommodation is going to be increased in advance of winter, he said, with details to be announced on Thursday.
He said there is a need to press ahead with rapid building projects by the end of the year, and the Government has a target of at least 200.
Mr Coveney said he wants to treble the response of the housing first team in Dublin which gets homeless people into accommodation quickly.
The minister said he does not accept in a modern society, with the resources available for a country like Ireland, that there should be as many people as there are living in the streets.
Mr McGuinness also described the numbers of people sleeping rough as "shocking" and said his organisation is extremely concerned about the limited availability of emergency beds in the city.
"We were shocked to see the average number of people bedding down jump from 80 in August 2015 to 106 in August 2016," Mr McGuinness said.
"Looking to our numbers this month, we are averaging at 150 so far in September, with the figure at 168 this morning. This does not include the 60 people without a bed in the Merchants Quay Night Cafe."
The death of Jonathan Corrie in a doorway of a building just metres from Leinster House in December 2014 sparked a Government initiative to deal with homelessness and an extra 195 beds have been provided in Dublin city since then.
But Mr McGuinness said: "All of the beds in emergency accommodation, which have been increased, are all used."
The Simon Community's annual report released today found that only one in ten people have been moved out of temporary accommodation into a home over the past year.
Nearly 60% of those in emergency accommodation have been homeless for more than two years.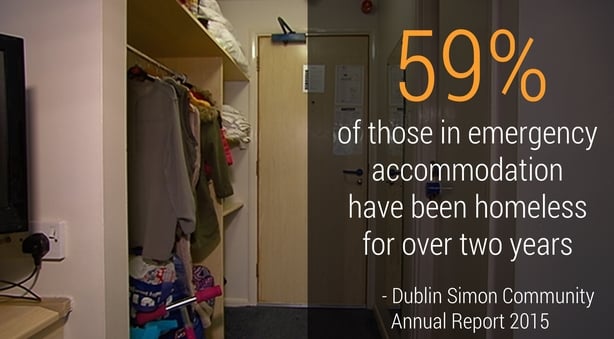 There has been an increase of 30% in accessing Simon's detox recovery programme, Mr McGuinness said, as well as an increase in people accessing mental health resources.
Speaking on RTÉ's Morning Ireland, Mr McGuinness said it is very clear that the Government and Minister Coveney are attempting to fix the crisis.
However, he said that "rapid build" must be rapid this time and happen on time.