Fitbit, a leading wearable technology devices company, is opening a new headquarters in Dublin today for its Europe, Middle East and Africa operations.
The US company hopes to grow to employ around 50 people by the end of the year and up to 100 by the end of 2017.
The Baggot Street office will have sales, marketing and customer service roles.
Des Power has been appointed as Fitbit's new MD of Europe, Middle East and Africa.
Fitbit Chief Executive James Park said Dublin has become a strategic hub for the technology industry as a centre for innovation and sourcing top talent in the region.
"We look forward to building a strong team here to complement our offices around the world," he added.
Minister for Jobs, Enterprise and Innovation Mary Mitchell O'Connor said the announcement is "a further recognition of Ireland's appeal as an international hub for successful companies".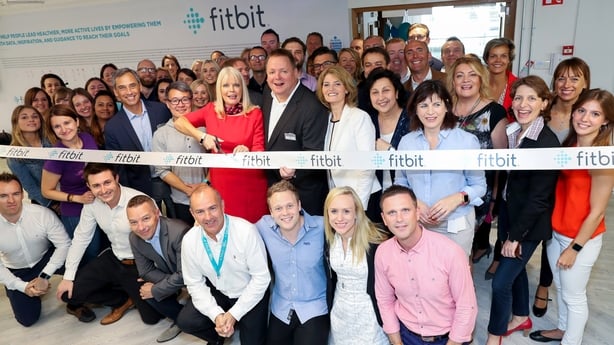 The company says it shipped 48.7 million devices in the second three months of this year. 
IDA Ireland CEO Martin Shanahan said Fitbit's decision to open its EMEA headquarters in Dublin "is a strong endorsement for Ireland's reputation as a place for fast-growing tech companies to build and support their future international growth".