Sinn Féin's Daithí McKay has resigned as MLA for North Antrim and been suspended from the party amid political controversy over allegations of coaching a witness during a Stormont committee hearing.
In a statement, Sinn Féin chief whip Carál Ní Chuilín said Mr McKay has resigned with immediate effect.
The party is under pressure to clarify if Mr McKay, who chaired the Stormont inquiry into NAMA property dealings, had any role in coaching a witness who gave evidence to a hearing last September.
During that committee sitting, Jamie Bryson, a high-profile loyalist blogger and flag protester, named the then DUP leader Peter Robinson, as one of those set to benefit financially from the sale of NAMA properties.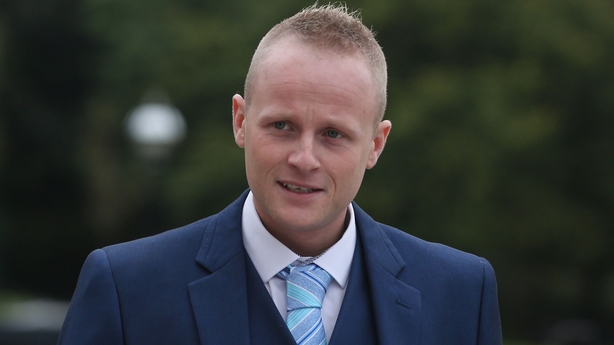 It is understood that Mr McKay was to meet party colleagues at Stormont today to clarify if he had any role in passing on advice, through a twitter account, to Mr Bryson about how to make controversial allegations during the committee hearing.
Mr McKay denied coaching Mr Bryson, saying: "I acknowledge and accept that my contact with a witness to the Finance and Personnel Committee's NAMA inquiry in advance of his testimony was inappropriate, ill-advised and wrong.
"I apologise wholeheartedly for this."
He added: "Whilst I don't offer this in any way as a justification for my action, I want to be absolutely clear that my intention was not, as alleged, to coach the witness in question with regard to the substance of his testimony, but rather ensure that the inquiry had full access to the truth with regard to all the issues relating to the NAMA scandal."
One Sinn Féin source said: "If the allegations are true, the behaviour would be wholly inappropriate."
NI Deputy First Minister Martin McGuinness said the party "did not have knowledge of any alleged contact with witnesses" at the inquiry.
In a statement, Mr McGuinness said the allegations are "profoundly disturbing" and if true, he said Mr McKay needs "to seriously consider his position as an MLA".
He added that he had no knowledge of "this exchange or contact. And having spoken to all relevant personnel in the Assembly, I am now entirely satisfied that Sinn Féin had no knowledge of any such contact."
Mr Robinson, who retired as DUP leader last year, has always denied Mr Byrson's allegations.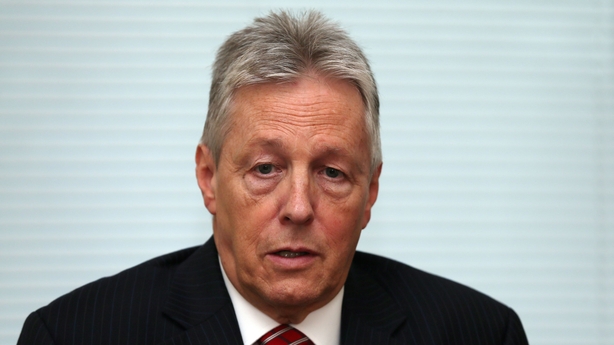 The DUP has said it will refer the matter to the relevant Stormont Assembly authorities and the PSNI.
In a statement, party chairman Lord Morrow said there have been concerns about both the nature of the inquiry and how Mr Robinson was treated.
He said the integrity of the Assembly and its processes has been called into question.
"We are now seeing what many of us believed, that this was a political dirty tricks operation against Peter Robinson," Lord Morrow said.
Ulster Unionist leader Mike Nesbitt has called for an urgent investigation into the allegations and said he has written to the chair of the Finance Committee to reconvene it "as a matter of urgency".
"From the reports this morning, it looks like Sinn Féin effectively took out the then leader of the DUP and First Minister of Northern Ireland", he said.