An Irishman who was shot dead yesterday in Majorca is believed to have been killed in a case of mistaken identity in a gang-related attack, which is understood to be linked to the Hutch-Kinahan feud.
Trevor O'Neill, from Drimnagh in Dublin, had travelled to the Spanish island on Saturday with his partner and three children for a holiday to celebrate his 42nd birthday.
He was shot outside a supermarket in Costa de la Calma, near the popular resort of Santa Ponsa, just after 9pm local time last night.
Attempts to revive Mr O'Neill at the scene failed.
Police he was not the intended target but the man he was talking to, a member of the Hutch family, was.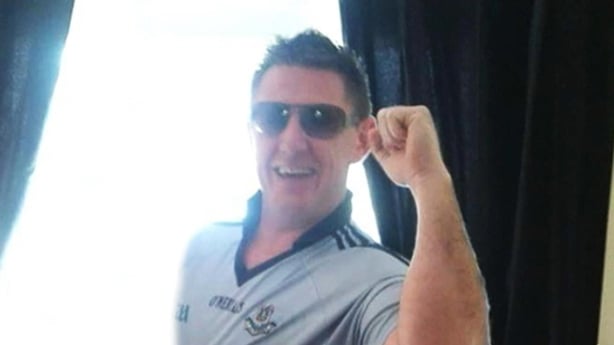 Mr O'Neill's partner of 20 years said their children are petrified and devastated after witnessing their father being killed.
Susan told RTÉ News that they were on their way to a restaurant when Mr O'Neill was shot.
She said: "We went out the front of the hotel and Trevor was walking in front with the chap we met on holidays. I was walking behind pushing the buggy.
"I saw a man walking up wearing a hoodie. I thought it was strange because it was roasting.
"I saw him pull out a gun."
Susan said armed police took them to a safe house in Palma following the shooting where they spent the night. She said they had "no food or water and had to sleep on chairs".
She said she did not know Mr O'Neill was dead until her family called her from Ireland this morning.
"We've been under police escort since yesterday," she said.
"At 7am, we were taken [from the safe house] back to the apartment. There were armed people around the hotel ... at the entrance."
"We were told to come to the airport and we got a taxi ... [we] have been told we'll be under police escort until we land in Dublin."
Mr O'Neill worked at Dublin City Council.
In a statement, Chief Executive Brendan Kenny said staff and management at the council were shocked to hear of his death.
Mr Kenny described Mr O'Neill as "a hard working and dedicated employee".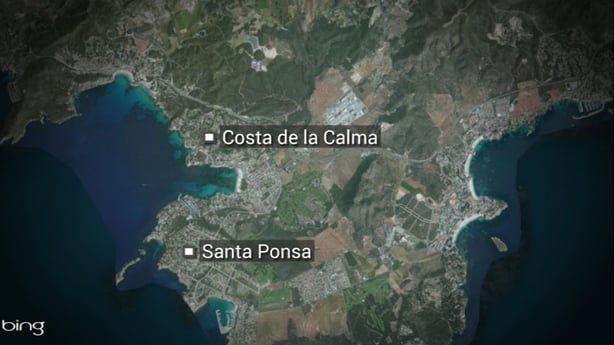 Police are said to be searching for up to three suspects in the shooting.
A spokesperson for the Department of Foreign Affairs said that they are aware of a shooting in Majorca and are providing consular assistance.
Fianna Fáil Dublin Councillor and Chairman of Dublin City's Joint Policing Committee Daithí de Roiste has said the community of Drimnagh is shocked and heartbroken over the murder of Mr O'Neill. 
Speaking on RTÉ's News At One, he described the perpetrators of the crime as "thugs".
He said the feud between the Hutch and Kinahan families is out of control, adding that innocent people are being killed.
He criticised the Department of Justice, saying "they can't get a handle on this and we need something more", and said international expertise may be needed.
"Maybe we need to be bringing in international expertise because, quite frankly, it just seems that they can't get a handle on it. The press release will be dusted off, it'll be sent out that we are going to give the resources, but nothing changes - in another few weeks, we will have another victim.
"And that's not good enough.
"So whether it needs to be taken up at national, international or European level, it needs to be done.
"But, unfortunately, I don't have the confidence that it is being done because nothing is happening.
"These people are still operating, at will, right across Europe. They are doing what they want.
"They are putting innocent people at risk. And that's not good enough. And we shouldn't have to accept it anymore," he said.
Timeline: Feud between gangs leaves eight dead
Mr O'Neill's death brings to eight the number of people who have lost their lives as a result and the second time a person had died in a case of mistaken identity.
In April, Martin O'Rourke, a father-of-three from Cypress Hill, was shot dead in Dublin.
Gardaí do not believe Mr O'Rourke was the intended target.
The feud was sparked by a murder in Spain last year, but most of the violence has taken place in the greater Dublin area.
Gary Hutch, 34, from Dublin's north inner city died after he was chased and shot a number of times by a masked gunman at an apartment complex in Miraflores on the Costa del Sol in September 2015.
His uncle is Gerard Hutch, who is known as the Monk, while his brother is a convicted killer serving 16 years in prison.