A rapidly spreading wildfire east of Los Angeles has forced the evacuation of more than 82,000 people from their homes as the governor of California declared a state of emergency.
Around 34,500 buildings were threatened by the blaze, according to the multi-agency Inciweb information site.
Governor Jerry Brown declared the state of emergency for San Bernardino County, located just 100km east of Los Angeles, where the blaze, which has been named the Blue Cut fire, was quickly growing.
The fire, which began around 10.30am local time yesterday, has already burned more than 3,600 hectares, according to Inciweb.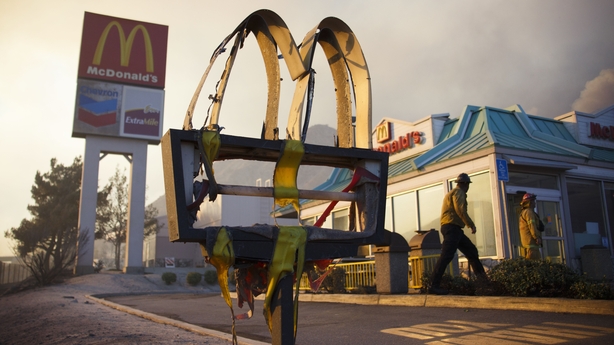 It poses "imminent threat to public safety, rail traffic and structures," according to the website, which said 82,640 people fell under an evacuation warning.
California is in its fifth year of a record drought and undergoing an extreme heat wave.
Two firefighters were slightly injured by the wildfire, which around 700 fire personnel are battling, according to Inciweb.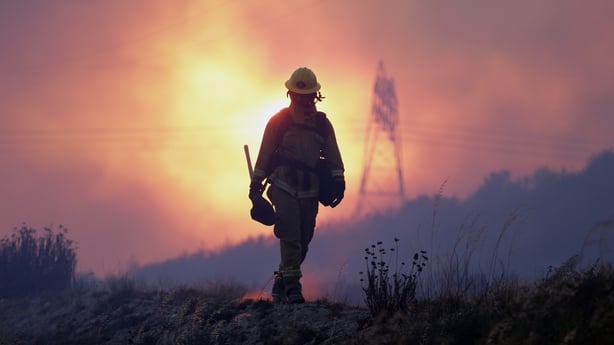 Fire season is in full swing in California, where another fire has been burning 120km north of San Francisco since Saturday.
The Clayton Fire, as it is called, has burned more than 1,600 hectares and is being fought by around 1,700 fire personnel who have brought 35% of the blaze under control, according to the Cal Fire website.
More than 175 buildings have been destroyed as the blaze continues to move to the north, it said. 
Damin Pashilk, a 40-year-old arrested on suspicion of setting that blaze, and several others in the area over the past year, is set to appear in court today.
           
Fierce winds fanned the fire, which threatened about 1,500 structures at its peak.
As of yesterday evening, only 380 buildings were in danger, according to Cal Fire.
There were no reports of casualties.