A fast-moving wildfire, which has so far burned 20,000 acres, has forced hundreds of people to flee their homes near Los Angeles.
The fire is one of a series this summer that have hit the drought-stricken state, where dried grass and bush land as well as high temperatures have helped fuel the blazes.
The so-called Sand Fire broke out on Friday afternoon and spread quickly near Santa Clarita, about 65km northwest of the city.
The fire prompted evacuation orders covering about 1,500 homes and is threatening about 100 commercial structures.
About 900 firefighters are battling the flames in temperatures exceeding 41C, with the aid of 28 helicopters and eight fixed-winged aircraft.
The South Coast Air Quality Management District issued a smoke advisory, warning of unhealthy air conditions in the region.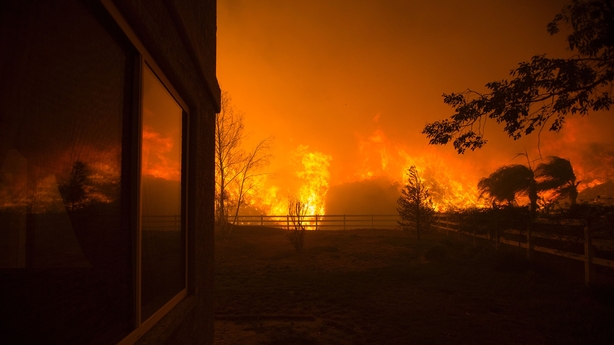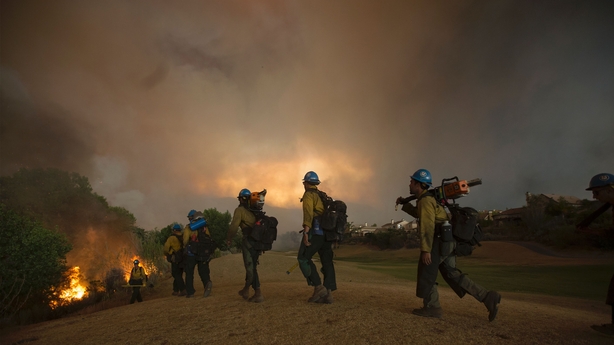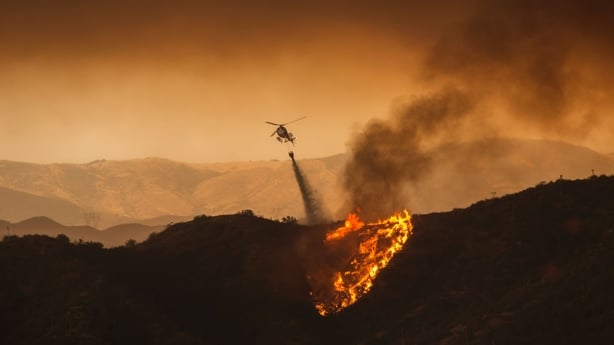 The southern California blaze, casting a pall of thick black smoke over much of Los Angeles, was 10% contained by last night.
Los Angeles County Sheriff's homicide detectives are investigating after a man was found dead in an evacuation area.
Media reported the resident was found dead in a burned car, citing a neighbour who said the man's house had burned down.