Thai police said they had detained two men for questioning over blasts that hit the upscale seaside resort of Hua Hin in southern Thailand.
Four people were killed and dozens wounded after a wave of co-ordinated explosions in the past 24 hours.
Thai police have said the blasts were acts of local sabotage and not "terrorist" in nature.
"This is not a terrorist attack. It is just local sabotage that is restricted to limited areas and provinces," national police deputy spokesman Piyapan Pingmuang told reporters in Bangkok.
He said at least 11 bombs, many of them twin blasts, have hit five southern provinces.
Hua Hin was hit by at least four explosions last night while two small bombs also exploded in the resort island of Phuket today.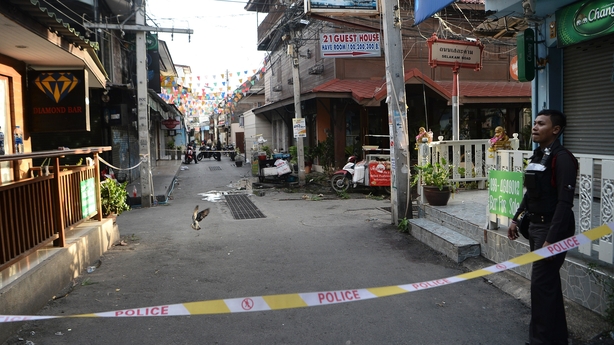 The bombs that exploded yesterday in Hua Hin killed one Thai woman and wounded 21 other people, nine of them foreigners, Thai police said.
The Irish embassy in Bangkok said there are no indications that any Irish citizens were injured.
The Department of Foreign Affairs has said anyone with concerns about family or friends in Thailand should call 01-4082000. It has also urged Irish citizens to avoid the affected areas.
No indications Irish citizens injured in bombings Thailand. Pl. stay clear of affected areas, monitor media + follow authorities' advice.

— Irish Emb Bangkok (@IrlEmbBangkok) August 12, 2016
No group has claimed responsibility for the attacks.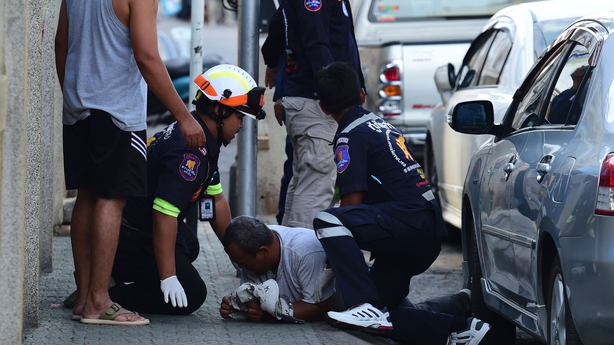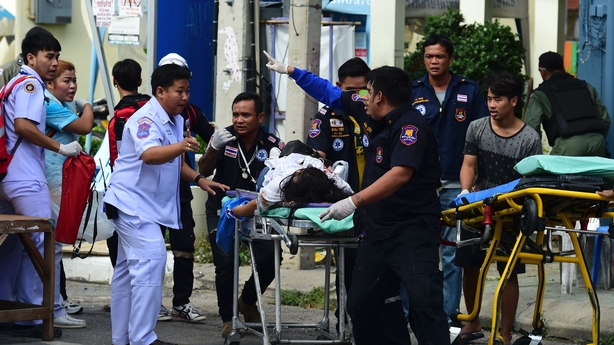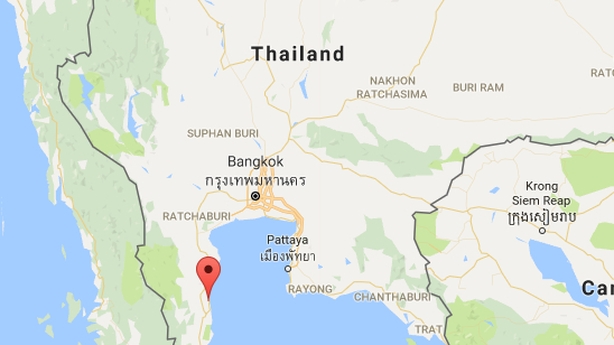 Hua Hin District Chief Suthipong Klai-udom said investigations are ongoing.
"We will have to evaluate [the] situation hourly now as it looks like the trend of violence is escalating," he said.
The explosions happened as tourists flocked to Hua Hin for a long weekend celebrated for the birthday of Thailand's Queen Sririkit, which is also Mother's Day in Thailand.
Small improvised bombs have been used frequently for attacks during periods of unrest over the past decade of political turmoil in Thailand.
However, such attacks have been rare since the military seized power in a May 2014 coup.
Thais voted less than a week ago in a referendum to adopt a military-backed constitution, the first test of Prime Minister Prayuth Chan-ocha at the ballot box since he seized power in the 2014 coup.
Thai bombings an attempt to 'create chaos' - junta chief
Thailand's junta chief called the series of bombings an attempt to trigger unrest in a country blighted by a decade-long political crisis.
"The bombs are an attempt to create chaos and confusion," Prayut Chan-O-Cha told reporters in Bangkok.
"Why have the bombs occurred as our country is heading towards stability, a better economy and tourism -- and who did it? You have to find out," he said.