The Authorised Ticket Reseller for the Olympic Council of Ireland has said the Irish man being held in Rio for alleged ticket touting was holding tickets on its behalf.
In a statement, Pro 10 Sports Management said Kevin Mallon was facilitating the collection of the tickets by its customers.
Kevin Mallon was arrested in Rio a week ago in possession of hundreds of tickets earmarked for the Olympic Council of Ireland.
He is an executive with sports hospitality company THG which does not have the licence to sell Ireland's Olympic tickets.
The Authorised Ticket Reseller is Pro 10 Sports Management.  
It issued a statement this afternoon saying Mr Mallon was distributing the tickets on its behalf in Rio as it does not have a representative there.
"The directors of PRO 10 Sports Management wish to make clear that they have always acted properly and fully in line with the ATR guidelines."
Pro 10 said the tickets had already been paid for legitimately and Mr Mallon was not being paid by Pro 10.
"These [tickets] had been made available for sale through the authorised ATR process and were sold to legitimate customers of PRO 10 at face value plus the allowed ATR reseller fee.
"We should also note that it is normal practise for ATRs to have available many tickets in Rio for collection and sale through the authorised processes at games time," said the statement.
The sports management company said it gave this explanation to the Organisers of the Games within hours of being asked on Wednesday but it has not received a reply.
In the statement, Pro 10 said: "We have suffered significant commercial loss as a result of the tickets being seized by ROCOG [Rio Olympic Games organising committee] and caused Irish and European customers to be unable to buy tickets during games through the authorised process.
"Pro10 is now discussing this matter with our lawyers and we wish to make no further comment on this matter which could prejudice our case," concluded the statement.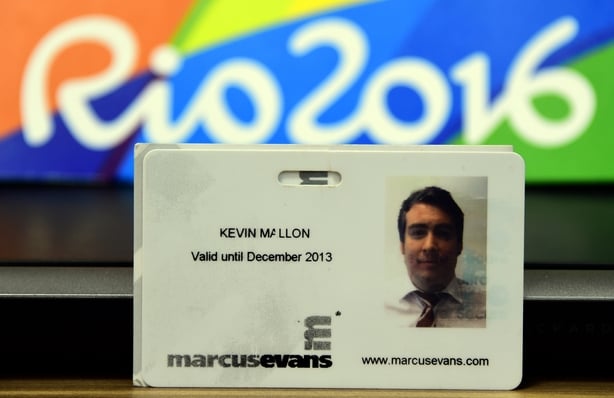 Olympic organisers want answers over Irish tickets
Director of Ticketing for Rio 2016 Donovan Ferreti said he wants to know how the tickets ended up being allegedly sold illegally in Brazil.
Speaking on RTÉ's Morning Ireland, Mr Ferreti said the organisers of the Olympic Games had written to Pro10 Management, to find out what happened.
"We sent some questions, and as soon as we receive the information we will try to figure out what happened with these tickets," he said.
However, Pro10 said: "Contrary to the comments made by Mr Ferreti this morning, Pro10 wish to make it clear that within four hours of receiving questions from Mr Ferreti 's organisation they have provided a full response to all the questions on Wednesday this week."
Mr Ferreti, who is responsible for the sale of 6.1 million tickets for the Rio Games, said the arrest of Irishman Kevin Mallon last week was the result of work done by a special joint committee set up by the organisers, local authorities and the local police.
Mr Ferreti said the joint committee would provide the Olympic Council with information to help its investigation in Ireland.
He said ticket "scalping" is considered a serious crime in Brazil, with penalties of up to three years in jail.
"We take this subject very seriously because we want the tickets in the hands of a fan," he said "and to make sure a fan will pay a fair price".
He said the number of tickets offered to national committees was based on criteria defined by the International Olympic Committee, including the number of athletes from that country at the Games, and the allocation at past Olympics.
He said the contract Rio 2016 has with the ATRs means they must provide stand-alone tickets to the local territory.
Around 12,000 tickets for these Olympic Games have been confiscated by authorities after being found on websites or being sold by people on the streets at inflated prices.
"These tickets have been cancelled and will be put on sale again on our website to make sure that real fans will have access to these tickets," he said.
Elsewhere, the Olympic Council of Ireland has begun an investigation into how Mr Mallon was allegedly in possession of OCI allocated tickets for the Games in Rio. 
Ross 'uneasy' over OCI's ticket investigation
Meanwhile, Minister for Sport Shane Ross has said he is uneasy that the Olympic Council of Ireland is carrying out its own internal investigation into the ticket sale controversy.
He said he would prefer that an independent person was also involved.
Investigations, including a criminal one, are under way to establish how tickets allocated to an authorised seller in Ireland ended up being sold illegally in Brazil.
Mr Ross said he will be meeting OCI President Pat Hickey when he arrives in Rio de Janeiro on Sunday to attend the Olympic Games.
He said, however, that it would be wrong at this stage to say whether or not he has confidence in Mr Hickey.
Speaking on RTÉ's Morning Ireland, Mr Ross said: "I think it would be wrong at this stage to say whether Pat Hickey is suitable or is not suitable.
"We're going to carry out a very robust inquiry into what's happening ... What we've got to do ... is to make an assessment now of whether these inquiries are adequate to satisfy the dissatisfaction of the Irish people."
The minister said it is absolutely essential that the OCI is investigated independently.
He said if their investigation is not satisfactory, then serious questions would have to be answered.
He added that the Government was not ruling out investigating the issue itself, but it does have to be mindful of the fact that there are three investigations that are ongoing.
Hickey says no impropriety in ticket dealings
Mr Hickey has said there is no impropriety whatsoever from himself, or anyone in the OCI, in the dealing of tickets for the Olympic Games.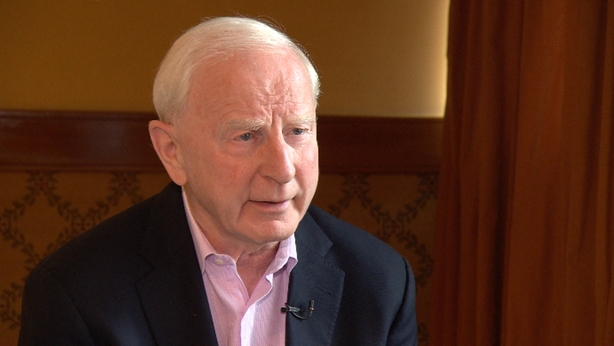 He said work is continuing on gathering all of the relevant information in relation to allegations that Olympic tickets, earmarked for the OCI, were sold on the black market in Rio de Janeiro.
Speaking to RTÉ News last night, Mr Hickey said the OCI does not handle tickets.
Fianna Fáil TD Timmy Dooley said he welcomes the statement from Mr Hickey but added that it raises more questions than it answers.
Mr Dooley said this morning that there still remains the question of how tickets, to be sold by Pro 10 Management, ended up in the possession of another individual and Mr Hickey needs to ascertain whether or not a contract for the sale of tickets has been breached.
"All this statement seeks to do, in my view, is to remove the Olympic Council of Ireland from any culpability in this debacle.
"The facts remain that up to 1,000 Irish tickets linked to the Olympic Council of Ireland have ended up in the possession of an individual who, on Mr Hickey's account, on his statement, is not known to the OCI and is not contracted by the OCI."
THG seeking Mallon's release - statement
In a statement last night, THG Sports said it was committed to the highest ethical and professional standards.
It said it was fully co-operating with the Brazilian authorities and was seeking Mr Mallon's release.
THG Sports said the allegations against Mr Mallon were brought by police last Friday; it said there were no previous charges or police investigations into the matter.
It said police action was "taken in response to allegations made to the police by a private individual". It added that "there is no evidence to support these claims and certain allegations made have been shown to be false".
THG Sports also said: "The widely reported claim that James Sinton, former CEO of THG Sports, was arrested in relation to wrongdoing at the Brazil FIFA World Cup is false.
"He voluntarily made a statement to the police in relation to an investigation they were conducting around the World Cup in Brazil.
"No action was taken against him," the statement concluded.
Mr Mallon was detained on suspicion of illegally reselling tickets at inflated prices and faces charges of false marketing. Ms Carnieri was detained on suspicion of false marketing.
Mr Mallon is expected to be charged at a special sitting of 'The Court of Supporters and Large Events' at the Maracana Stadium in the coming days.
As yet the charges have not been made public.
Any trial is not expected until after the Olympic Games end.