The Irish National Organisation of the Unemployed has called for a co-ordinated approach to ensure local people get jobs in the new Center Parcs resort in Co Longford.
The company has pledged to employ up to 1,000 people.
INOU co-ordinator John Stewart said given the scale of the jobs there needs to be coordination between Government departments and local organisations.
He was speaking at the launch of the 23rd edition of 'Working for Work', an information book on services and supports available for unemployed.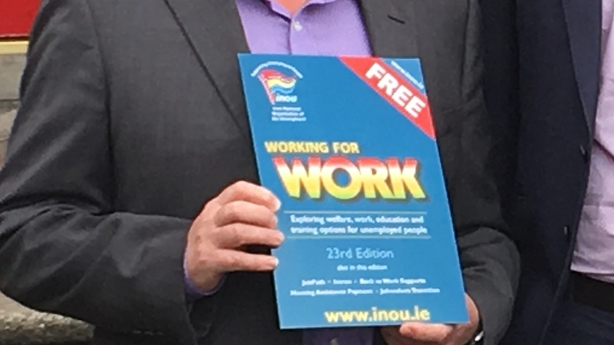 Mr Stewart said it is important that those unemployed locally get jobs in the resort.
INOU chairperson Ann Fergus also called on Minister for Social Protection Leo Varadkar to fully reinstate the Christmas bonus.
She said while she welcomed the reinstatement of 75% of the bonus she urged Mr Varadkar to go the extra bit and fully restore the payment.
Ms Fergus also told the minister that €188 a week is not enough for unemployed people to live on.
The unemployment rate remained unchanged between June and July at 7.8%, with 169,100 people registered as unemployed last month.