The father of a girl who was severely brain damaged at birth has hit out over the legal battle he and his family had to endure for seven years before reaching a €2.4m interim settlement today.
In what was described by the judge as an "eloquent" statement to the court, Jan Curilla said the hardest part of the past seven years was the strain of taking on the State in a "blind game" and the fear of facing huge costs.
He said the State had "fought to the very last moment against one of its very own citizens who was catastrophically damaged in one of their own hospitals".
Mr Curilla addressed the court after it approved the settlement in the case of his daughter Viktoria who was severely brain damaged at birth seven years ago.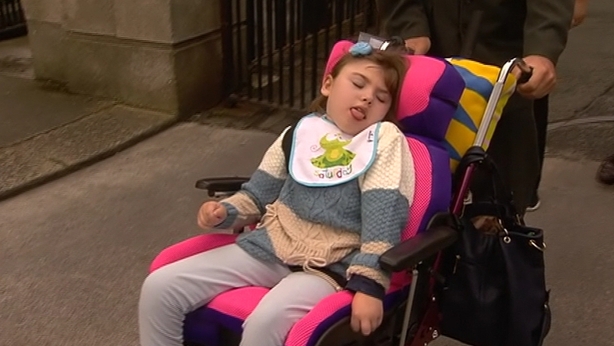 In their High Court action, the family said the birth at the National Maternity Hospital, Holles Street, was mismanaged and there was a failure to properly monitor the baby's heart rate during labour.
Viktoria suffered catastrophic brain damage and cannot walk, speak or eat.
She will need round-the-clock care for the rest of her life.
Today's settlement was made without admission of liability.
However, in court lawyers for the hospital said it "regretted any shortcomings in-so-far as they may have contributed to the outcome for Viktoria".
The case returns to court in three years' time to assess the little girl's care needs into the future.
In court Mr Currilla said his daughter's real diagnosis was not explained to them at the time and they were given a very different prognosis, which gave them some hope for her.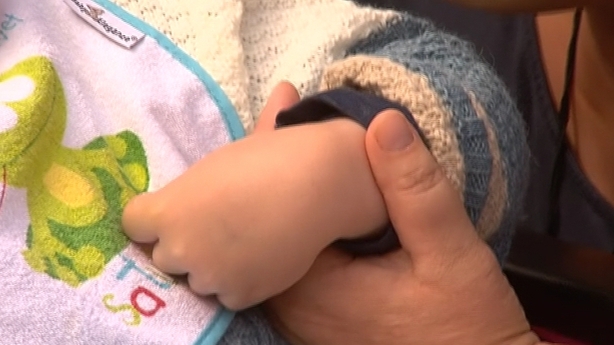 However five months after her birth they sought a second opinion and discovered she had massive brain damage.
He said they requested "in good will" an explanation from the hospital but were told they did not know what happened.
A second meeting concluded without an explanation, he said.
We need your consent to load this rte-player contentWe use rte-player to manage extra content that can set cookies on your device and collect data about your activity. Please review their details and accept them to load the content.Manage Preferences

"Only then, when we felt we had no other choice in trying to find an explanation for what actually happened to our daughter we decided to look for a solicitor who could shed more light."
He said it had been "seven long years since then and we can assure you there was not a single day passed since then that we were not thinking deeply with fear about our daughter's and our future.
"It was not only the enormous physical burden and stress of attending all the medical appointments and learning new facts about Viktoria's complications, but at the same time the hardship to keep a full-time job and provide for the family and the enormous expenses a child in Viktoria's circumstances brings.
"But what was having the strongest impact on our mental health was continuous fear from the potential outcome of the litigation.
"We as a family had to 'put all on one card' and play a blind game in which we could lose our future with being liable for huge costs of such litigation if unsuccessful.
"At the same time the State with its agents and properly funded solicitors denied the responsibility and fought to the very last moment against one of its very own citizens who was catastrophically damaged in one of their own hospitals.
"We are extremely and deeply disappointed from such an approach and even the damages being recovered today to allow for a better life for Viktoria, there is still a bitter taste of that which will stay with us forever."
Outside court Mr Curilla said he was happy that the litigation was over but a "massive part of life was taken away" from his daughter.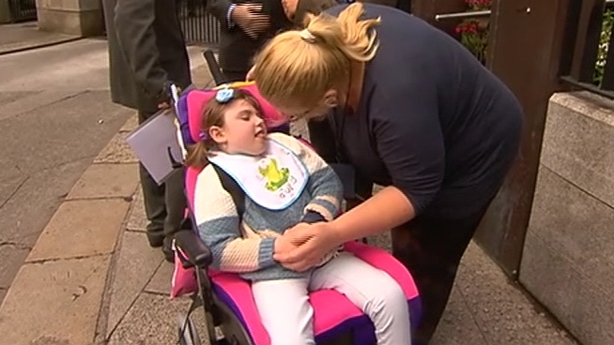 He said she was "wheelchair bound, and will never walk or get to take a first step. She was left profoundly intellectually disabled, is fed by a tube in her tummy and is practically blind".
"Although we are pleased with today's outcome I have to say it a real shame that for all cases like Viktoria's it takes so many years for children in such circumstances to access funds for services they desperately need for the very beginning of their lives," he said.
He also said he and his wife were grateful for three things in particular: the gift of life they received from their daughter, "she is the real sunshine of our lives and we are so grateful for every second spent with her; the gift of justice for Viktoria, which we received with great help from our solicitors who as a team not only showed great professionalism and expertise but also were always extremely empathetic and human;
and finally the gift of love.
"For just over seven years my family have had countless difficult moments and complications but the gift of love between myself, my wife and our beautiful children has helped us survive."
Mr Justice Kevin Cross paid tribute to Mr Curilla for his eloquent address to the court and congratulated him and his wife for the care they had given their daughter to date.
He said he approved the €2.4m settlement as a good one that would adequately cater for her needs for the next three years.