Turkish President Recep Tayyip Erdogan has declared a three-month state of emergency in Turkey in order to hunt down all those deemed to be behind an attempted coup.
The state of emergency was needed "in order to remove swiftly all the elements of the terrorist organisation involved in the coup attempt," he said at the presidential palace in Ankara.
"The decision has been made to declare the state of emergency for a period of three months," he said at a news conference.
He said the state of emergency is a measure "against the terror threat facing our country".
Mr Erdogan vowed that democracy would not be compromised in Turkey despite the declaration.
"We have never made compromises on democracy. And we will never make" them, he said. 
The announcement followed long meetings of Turkey's national security council and cabinet chaired by Mr Erdogan at the presidential palace.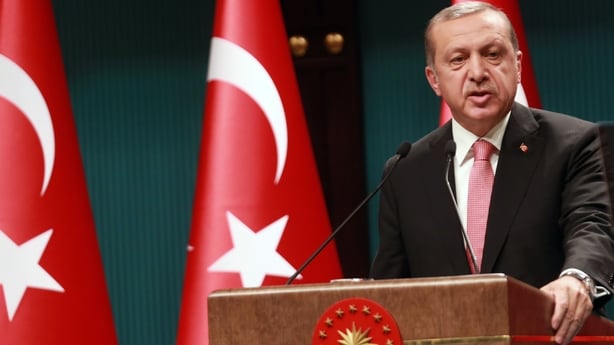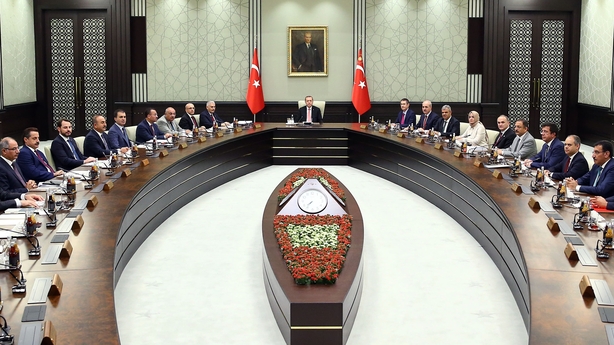 Turkey's higher education council has also banned academics from work trips abroad and urged those overseas to quickly return home, the state-run Anadolu news agency has reported.
Turkey has widened its massive post-coup purge from the military and police to the education sector to root out supporters of US-based cleric Fethullah Gulen, whom it accuses of orchestrating last Friday's failed bid.
The cleric, who lives in Pennsylvania, has denied the accusation.
Yesterday, the government suspended 15,200 state education employees and demanded the resignation of almost 1,600 deans from private and state universities over alleged links to Mr Gulen.
It also suspended 900 police officers in the capital Ankara on suspicion they have links with Mr Gulen.
Mr Gulen retains vast interests in Turkey ranging from media to finance to schools and wields influence in various apparatus including the judiciary and police.