A group representing survivors of Mother and Baby Homes has picketed the offices of the Commission of Investigation into the Homes.
Approximately 30 protesters connected to the Coalition of Mother and Baby Home Survivors group has urged the Commission to recommend a broadening of its terms of reference in its forthcoming interim report to Government.
They want the probe to go beyond the 18 institutions currently under scrutiny to encompass all survivors of illegal and forced adoptions.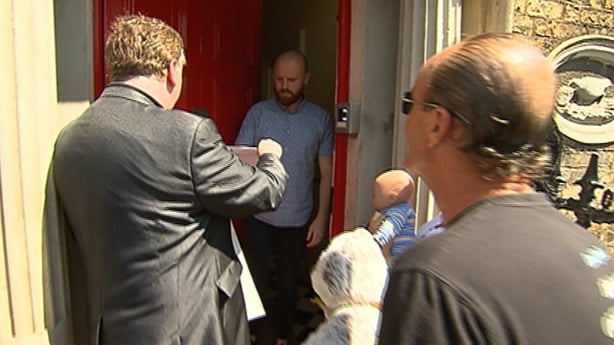 A Commission spokesperson said some of the concerns would be addressed in the interim report.
She confirmed that the Commission had met Coalition representatives on a number of occasions to discuss them.
Coalition spokesperson Paul Redmond emphasised that when the government established the three-person Commission chaired by Judge Yvonne Murphy 17 months ago it gave it the discretionary power to recommend a broadening of its terms of reference.
The Coalition is also seeking a legal team which would act free of charge to challenge what it calls "the continued exclusion and discrimination against an elderly survivor community who are dying by the hundreds and thousands every year" and who have been "denied justice and an apology in this life".
Mr Redmond is a former resident of the now-defunct Mother and Baby Home in Castlepollard, Co Westmeath.
CMABS is an umbrella group that came together in late 2013 to jointly submit a complaint to the UN Committee Against Torture.
The group, which has a motto of "No one gets left behind", claims to be the largest representative group of survivors of Irish homes.
It says it is proceeding with its complaint to the UN committee ensure all survivors are treated equally.