A search of land in Co Donegal has found no new evidence in relation to the disappearance of six-year-old Mary Boyle, according to gardaí.
Officers from the garda investigation team in the Northern Region this morning began a dig in an area near where Mary disappeared in Cashelard near Ballyshannon on 18 March 1977.
Gardaí say the search had been planned for some time and was carried out at the request of the Boyle family.
A small area of land was pumped out and drained but nothing was found. A forensic anthropologist was also on site.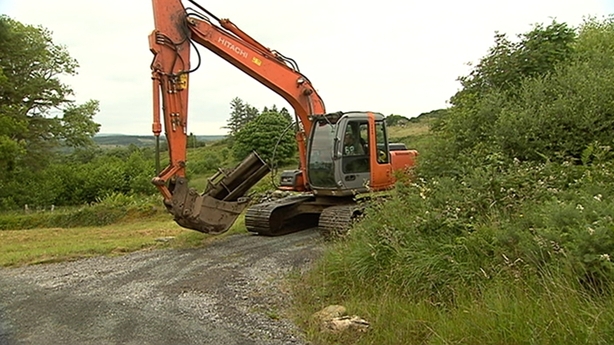 The area was previously searched but nothing of evidential value was found at the time.
Earlier this week, gardaí confirmed that a second review of the case is to be carried out by the Serious Crime Review Team.
Mary disappeared while visiting her grandparents in Ballyshannon.
This week it was confirmed that the Serious Crime Review Team, known as the Cold Case Unit, was to review all aspects of the investigation.
However, there has already been a separate review investigation ongoing since 2011 - the Northern Regional Review Team - headed up by an assistant commissioner.
Today's search was part of the local investigation, the national unit is understood not to have been involved.
Gardaí say they are not working on any specific information.