Members of the Independent Alliance have reacted with anger to Leo Varadkar's comments that they destabilised the Government.
Mr Varadkar said he hoped the independents realised they had destabilised the Government and damaged their own brand when taking a free vote on the bill on fatal foetal abnormalities put forward by Independents4Change TD Mick Wallace - despite advice from the Attorney General that it was unconstitutional.
The Minister for Social Protection made his comments on RTÉ's The Week in Politics today.
Disabilities minister Finian McGrath said he "totally rejected" the idea, saying that some Fine Gael backbenchers were doing more to undermine the work of the Government.
His colleague John Halligan said the statement by Mr Varadkar was "quite outrageous" and "fundamentally wrong".
He said it was the Fine Gael TDs trying to depose Mr Kenny that were "most destabilising to the Government" and that they needed to "look internally".
Mr McGrath (below) said that the Independent Alliance was working hard to keep the Government stable and that ministers should try to understand that independents are different and "not going to go along with old conservative politics".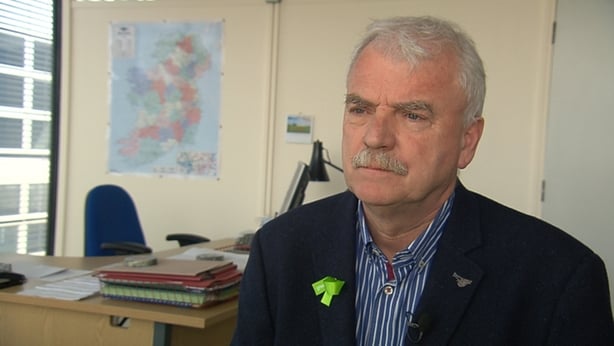 Mr Halligan said that he felt "we had gone past this" and that it would have been better off left where it was rather than trying to apportion blame.
He said the Independent Alliance did not want the Government to be destabilised and Mr Varadkar's comments were "way off the mark".
Meanwhile, Shane Ross struck a more conciliatory note. The Minister for Transport and Tourism said that he takes full responsibility for "not being sympathetic to Fine Gael's culture of rigid party discipline" and he would respect that in the future if the party can respect their view on freedom on conscience votes.
Mr Ross said that the Independent Alliance had "a lot of learn" about what happened in the past week and that both sides needed to improve communications to "restore Government stability" and ensure that future problems "don't fester for too long".
He said the Alliance didn't want to be seen as heroes by voting against the Government but that they wanted to stand by their principles and that he didn't regret their stance. 
"We've got to realise that we're different but we've also got to realise that we can celebrate those difference and work together," he added. 
Speaking on the leadership controversy that has surrounded Fine Gael for a number of days, Mr Varadkar said that it was up to the Taoiseach to decide the timing of his departure and it would not be right to push him.
Mr Varadkar said: "I am very determined about this."
He said Enda Kenny was given a mandate by the Fine Gael party to form a Government and the focus now must be on getting on with the work of the Government.
Speaking on the same programme, Fianna Fáil finance spokesman Michael McGrath (below) said his party's support of the Government was "not unconditional" and based on a Government that actually functions.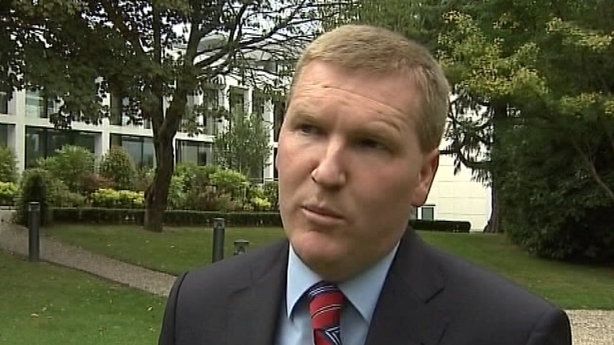 He said a change of leader would not change the agreement itself but a leadership change has the potential for a fallout.
He said Fianna Fáil would act in the public interest providing the Government is a functional one and not a "lame-duck" one.