Businessman Denis O'Brien has criticised Social Democrat TD Catherine Murphy for statements she made in the Dáil yesterday about his business affairs.
In a statement issued this evening, Mr O'Brien said the deputy "purported to use Dáil privilege to make statements relating to me which again were false and based on documents she knows were illegally obtained".
The statement said that because of ongoing litigation in relation to a claim by him of abuse of Dáil privilege by the same deputy last year, Mr O'Brien said he was not in a position to detail the "defamatory nature of her statements to the Dáil yesterday".
Mr O'Brien went on to say that he "fully endorses the principle of Dáil privilege but not when it was used to voice untruths or to make public, the proper private and personal financial affairs of any individual".
In her Dáil speech on the Commission of Investigation (Irish Bank Resolution Corporation) Bill, Deputy Murphy said in 2012 developer Paddy McKillen was heavily indebted and sought a bridging loan of €5m from IBRC.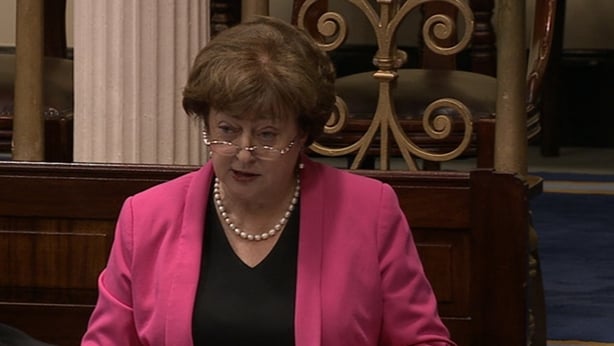 She claimed that Mr O'Brien said he would provide the Corporation with a guarantee to support Mr McKillen's request.
"Astoundingly, despite serious concerns from some about Mr McKillen's ability to repay the amounts he owed IBRC - far in excess of €5m - the bridging facility was granted.
"Essentially, a man with huge debts to IBRC was granted a loan from the IBRC on the guarantee of another man who owed significant sums to IBRC while there were questions over both men's financial ability to fufill original loan agreements with IBRC," Deputy Murphy said.