An Irish doctor is one of six people who have been selected to take part in a NASA mission later this month.
Dr Marc Ó Gríofa will not be travelling into space, but will instead be heading 19 metres under the Atlantic Ocean off Florida.
He will live for eight days in an undersea research station.
The mission is part of the NASA Extreme Environment Mission Operations programme, or NEEMO, which evaluates tools and techniques being tested for future space exploration.
It does this by sending crew members to live in simulated spacecraft conditions and conduct simulated spacewalks outside of their undersea habitat.
Speaking on RTÉ's Morning Ireland, Dr Ó Gríofa said they will be following a daily timeline similar to astronauts on a space mission or at the International Space Station.
He said: "If you imagine a small space station stuck on the bottom of the Atlantic Ocean, about 200 square feet. You have six people effectively crammed down into this tiny little space.
"You have sleeping conditions where you have three bunks, one on top of the other. You have a small galley where food can be prepared.
"You have a science lab where everything from DNA sequencing to communications for underwater space walks can be done."
Dr Ó Gríofa studied medicine at University College Dublin before completing a PhD in biomedical engineering at the University of Limerick.
Research he conducted with Dr Derek O'Keeffe from NUI Galway led to their experiment for testing and evaluating a method of monitoring sleep disturbance and sleep stability in weightlessness becoming the first Irish experiment on board the space shuttle and International Space Station in 2006.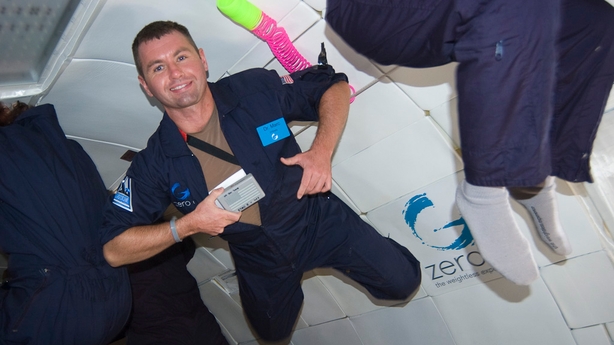 He worked at the Mater Hospital in Dublin, before moving to carry out aerospace medicine and biomedical research at the Kennedy Space Centre.
Today he is working on a range of biomedical technologies and telehealth solutions for chronic medical conditions such as heart failure and end stage renal disease.
During his eight-day period on board the undersea research station, Dr Ó Gríofa will oversee the deployment, research and development of several related life sciences projects.
"This NEEMO mission has brought together leading researchers from NASA, ESA and other organisations to collaborate on some very exciting scientific projects," Dr Ó Gríofa said.
"The research that we are conducting in telemedicine, epigenetics, remotely operated underwater vehicles and telomere regeneration not only have a direct application to contributing to future spaceflight missions but create the building blocks for significant advances in conventional medicine and technology."
"Participation in this mission also highlights the tremendous contribution that Irish researchers make to such exciting scientific studies and highlight what our next steps should be both in space and here on earth."
Among the other crew taking part in the 16-day long mission are NASA astronauts Reid Wiseman, and Megan McArthur Behnken, both of whom have been into space, as well as a number of other researchers.
Dr Ó Gríofa has previously been involved in research activities around NEEMO missions, as well as medical and diving support, but has never lived on board the underwater capsule.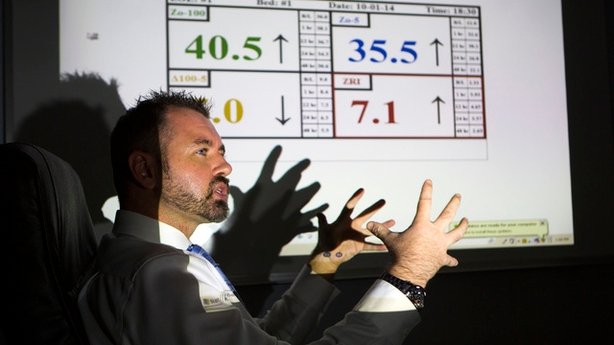 The Aquarius Undersea Reef Base is situated nearly 6km off the coast of Florida.
It is owned and operated by Florida International University under permit by the US National Oceanic and Atmospheric Administration and the Florida Keys National Marine Sanctuary.
Among the research projects planned for the 21st NEEMO mission is the testing of a mini DNA sequencer and a medical telemetry device that will be used for future space applications.
The crew will also carry out undersea simulated "spacewalks" to collect samples for marine biology and geology studies, work with underwater remote operating vehicles, test operational software, and participate in a coral restoration project.
They will also test time delays in communications to simulate scenarios often encountered in space exploration.