The state of emergency imposed in France after the November terrorist attacks and the deployment of thousands of troops to patrol the streets have had only a "limited impact" on security, a parliamentary inquiry has found.
The inquiry recommended the fusion of the country's intelligence services after the "global failure" of the country's myriad agencies.
It questioned the "real added value" of Operation Sentinelle, under which thousands of soldiers were deployed to protect schools, synagogues, department stores and other sensitive sites.
On 13 November last year three teams of terrorists launched assaults on the Stade de France, the Bataclan concert venue and several bars and restaurants in Paris.
The attacks left 130 people dead.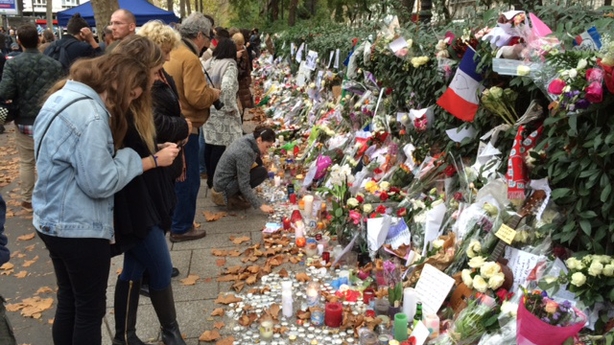 The highest death toll was at the Bataclan where 89 people were killed.
The parliamentary inquiry was set up in February to probe possible security failings in the run-up to the November attacks and also an attack on the Charlie Hebdo offices months earlier. 
"The two big intelligence bosses admitted during their hearings that the 2015 attacks represent a 'global intelligence failure'," said Socialist MP Sebastien Pietrasanta.
The president of the commission of the inquiry, Georges Fenech, said that the barriers between different intelligence services led to the surveillance of Charlie Hebdo attacker Said Kouachi being lifted.
The next time he was heard of was when he and his brother Cherif attacked the satirical weekly in Paris on 7 January 2015, killing 12 people.
Amedy Coulibaly, an ally of the brothers who took shoppers hostage at a Jewish supermarket two days later, killing four, and who also shot dead a policewoman, was also an example of intelligence failings within the prison system, the inquiry found.
Mr Fenech recommended the establishment of a single "national anti-terrorism agency."
Mr Pietrasanta said that the intervention of security forces on the night of 13 November 2015 had been "fast, effective and showed they were capable of working together."
However, he questioned the merits of having three different specialised units, the paramilitary intervention group GIGN, the police unit RAID and another elite police force specialising in hostage situations, the BRI.
Mr Pietrasanta said that even though there had been threats made against the Bataclan concert, the attack there could not have been avoided.
"Thwarting the attacks would have presumed that investigators and intelligence agents had kept in mind all the targets mentioned by terrorists during their hearings," he said.