The Director of Cork Simon Community has described 2015 as the charity's "busiest ever", adding that 2016 is continuing along similar lines.
Speaking at the publication of its annual report for 2015, Dermot Kavanagh said the Cork branch supported 1,300 people during the year and accommodated more people than ever at its emergency shelter.
Mr Kavanagh said there was also an increase in the number of people sleeping rough in Cork.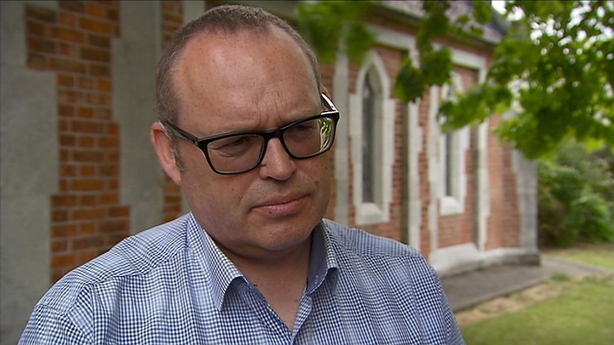 However, he said there was hope, and described the Government's announcement last week that rent supplement and housing assistance payments are to be increased as a very big step in the right direction.
He said the need for more houses was "absolutely urgent", while people who are long-term homeless had to be prioritised for housing as it becomes available.
Minister for Housing, Planning and Local Government Simon Coveney said he accepted that there had been "quite dramatic" increases in house prices outside Dublin over the past 12 months.
But in some cases those increases were coming from a low base.
Minister Coveney said 25,000 new houses need to be built every year to "normalise" the housing market, so that demand matches supply, with a big portion of those houses being made up of social housing to accommodate people on housing lists.
He said the Government was committed to those figures and a strategy to achieve that would be revealed within the next three weeks.
Elsewhere, the management of St John's Lane Homeless hostel in Dublin which is due to close says that all residents have been given alternative accommodation.
Protesters occupied the 42-bed facility which is to be redeveloped as a long-term homeless facility.
In April, the Peter McVerry Trust said it had been working on putting in place bed capacity to replace the hostel, which is owned by Focus Ireland, and operated with the Trust's support.
Director of Advocacy at Focus Ireland Mike Allen said all the residents have been offered similar accommodation.
Some, including a visually-impaired woman had additional concerns and these were addressed, he said.
The protest ended after 10pm.
Earlier on RTÉ's Liveline, residents said they had been told that the emergency accommodation is now closed and there are no other emergency beds available for them.
Rosemary Hughes is visually-impaired and has been living at the hostel with her guide dog for three months.
She said the Dublin Regional Homeless Executive has "no clue what to do with anybody".
Ms Hughes there were 43 people sleeping at the hostel last night and these people now have nowhere to go.
Caroline has been living there for the past two months.
Originally from Poland, the 20-year-old spoke about what she has experienced since becoming homeless.
"Being put into a hostel with people who are using drugs, even though I'm clean. Being scared of your things going missing and being stolen. Having no privacy, no security.
"Now we're being put on the streets to fend for ourselves. Not knowing where you're going to be. How am I supposed to go to go to school if I'm going to be moved around from place to place, even if I managed to get a bed. I just wanted to go to school."